DOUBLE TRUCK: WESTFIELD'S EXEMPLARY STUDENTS
Westfield is home to an abundance of outstanding and unique students. To recognize just a few, The Watchdog spoke to the different departments of the school to honor the most exemplary students from each department.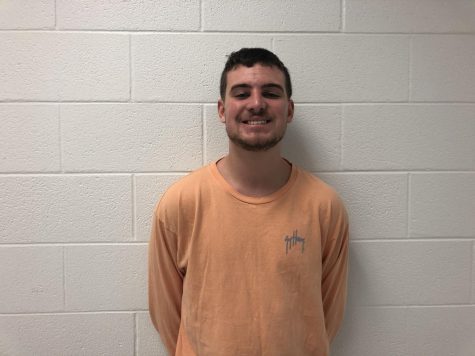 Hudson Dougherty, Special Education Department
Hudson Dougherty, 10, is not only one of the most diligent and spirited students in the Special Education Department, but he is also one of the most extraordinarily unique and dynamic students in the whole school.
In fact, Mr. Strube, Special Education Teacher, enthusiastically claims, "Hudson is just such a cool guy. He's one of the coolest guys I know."
Dougherty's bright spirit is explicitly projected through his work in the classroom. In fact, Strube unhesitantly states, "Nobody works harder than Hudson. We have a lot of kids who work hard, but I can't think of anyone who works harder."
Strube elaborates, "[Dougherty] always has a good attitude, always ready to work, and he never complains. He always has a smile on his face and does everything you ask."
Conveyed through Strube's sincere and exuberant praise for Dougherty, it is clear that any teacher would be lucky to have him in his or her class. However Dougherty's achievements go beyond just the classroom. In fact, in addition to his abundance of academic accomplishments, he is also a skilled special olympics athlete and devoted team player. He has been playing sports for 15 years. This includes a myriad of activities including basketball, soccer, football, track, tennis, and waterskiing. According to Dougherty, his favorite activities at the moment are soccer, tennis, and basketball.
To conclude, perhaps Strube said it best: 'If anyone deserves to be recognized, it is definitely Hudson."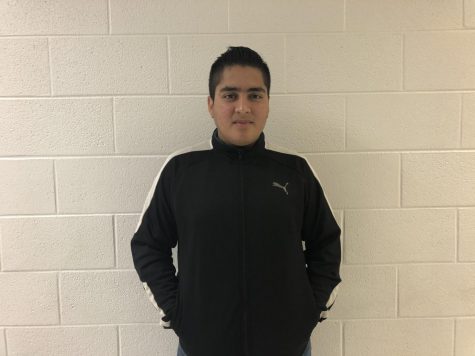 Mijatobich Avalos Vasquez, ESOL Department
Mijatobich Avalos Vasquez, 11, started Westfield in Level 1 in the ESOL Department. By Sophomore year, not only had he diligently worked and deservingly progressed into Level 4, but he has also proven himself to be one of the most helpful and enthusiastic students in the entire department. In fact, one of his favorite activities is to help out other students who are struggling in their classes, and guide them to progress in the same way he did.
When asked what he enjoys doing for fun, Vasquez immediately states, "I enjoy helping other students. When I notice a student who needs help, I always help them. I teach them the work and explain the homework."
In fact, even Dana Garcia, ESOL Teacher, was similarly unhesitant to claim "[Vasquez] is very quick to help any student who needs it."
In addition to his friendly nature, Vasquez is also an exceptionally sharp student. Advancing from Level 1 to Level 4 in such a short period of time is no easy feat. It requires a high level of motivation and diligence – traits that, all his teachers have unanimously agreed, he posses.
Garcia explains, "He has made outstanding progress and has such a wonderful work ethic."
This devoted student's favorite class at the moment is World History. Conveyed through Vazquez's explanation of the reason why he absolutely adores this class – which is simply because he gets to "learn something new everyday" – it is clear that Vazques is the brightest, and sincerely compassionate students in the ESOL Department.
Leave a Comment