DOUBLE TRUCK: WESTFIELD CELEBRATES 20 YEARS
October 22, 2019
This year marks the 20th anniversary of Westfield High School. To commemorate the event, The Watchdog spoke to teachers that have been here since the beginning, who each shared a bit about their journey over the past two decades.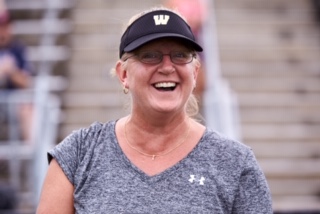 Terri Towle, Director of Student Activities
"I remember being taken  on a tour of the gym/athletic area while it was still under construction. I also remember interviewing for the coaching position in the trailer that was set up across the street. [The teachers] were all brand new to the school; it was a fresh start for the entire staff, and it was refreshing to not have a hierarchy of who had been here the longest.
The staff that I have worked with over the years has really become a family, and over my time here, I have had the opportunity to grow as an educator. I am incredibly proud that I am apart of such a great school!"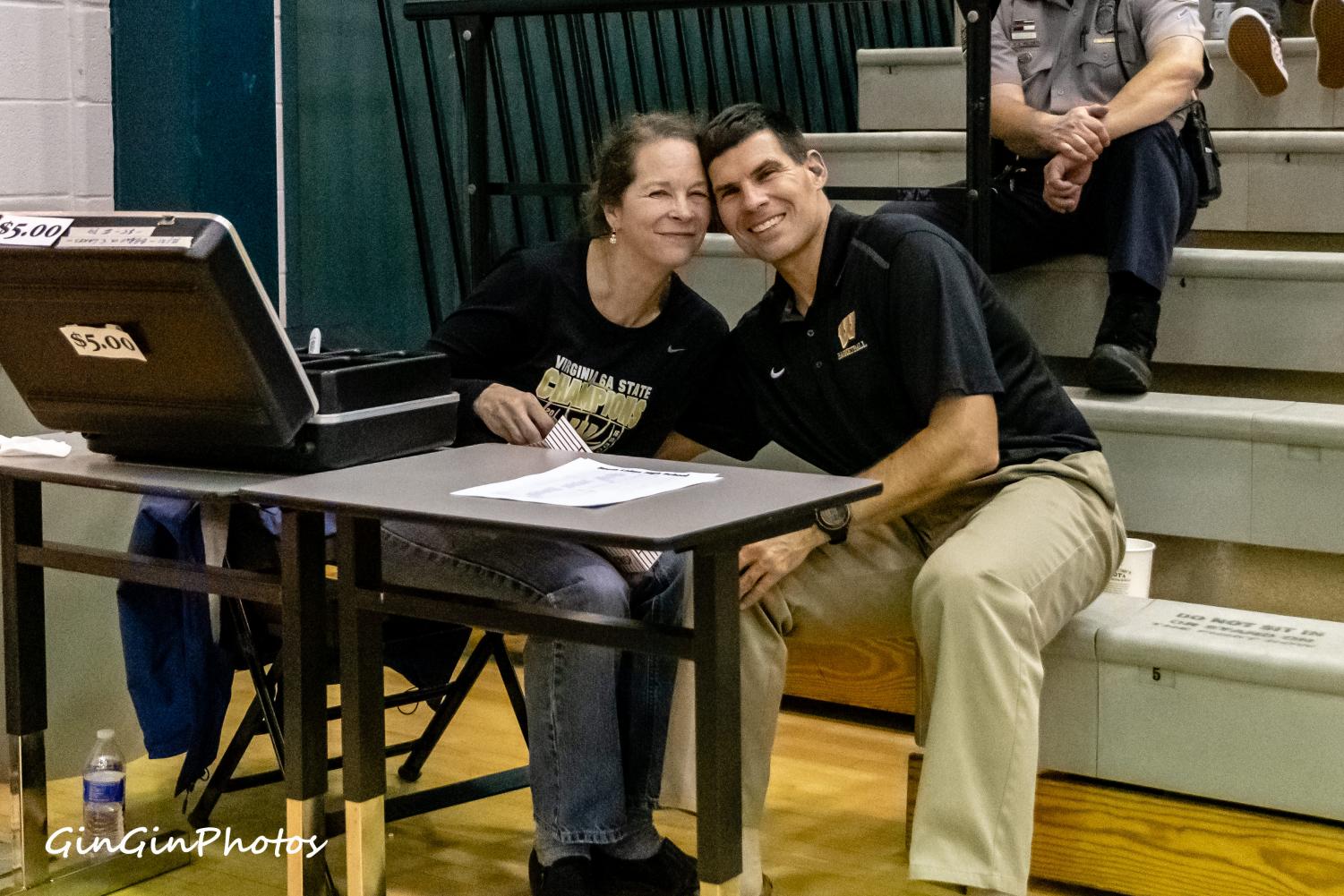 Kim Shepherd, Biology teacher
"When I started teaching, I was a single parent with a 4-year old daughter.  She graduated from high school, graduated from college, and is now moving to Richmond for a job. Crazy!  During that time, I had cancer, married Jamie Shepherd (who I met at Westfield), moved, retired, and returned as a part-time teacher. 
One of my favorite memories [of the school] was the first Bulldog Barbeque. There were so many families with young children and strollers exploring our new school.  It was packed!"
Jamie Shepherd, Assistant Director of Activities
"One of my earliest memories at Westfield was getting lost in the building as I explored the hallways for the first time. Everyone had a sense of community and pride and wanted to build something great. The excitement of that first day of school will never be matched.
Since the school opened, I have had the opportunity to meet, get to know, and grow with some fantastically dedicated and hardworking people. [The original teachers] all have a strong sense of accomplishment and pride that we did what we set out to do:  We have built something great!"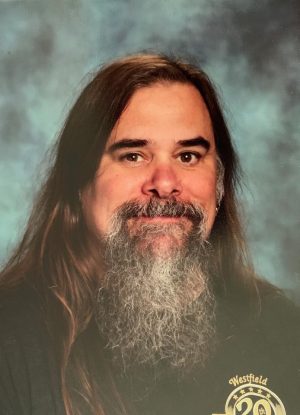 Steven Klix, Math teacher
"I remember coming to tour the school before it was released from the contractors. We had to wear hard hats. The main office was in a trailer across the street. I also remember going to the community meetings where the school's name was chosen, as well as the mascot. We went from a relatively empty school the first year to one that was surrounded by trailers (even in the parking lots) within a few years."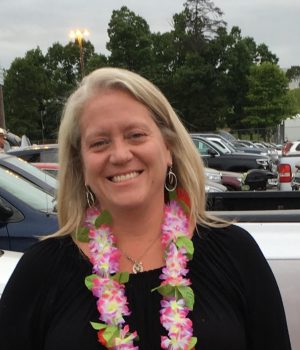 Shana Mortensen, Math teacher
"I remember [the school] being so shiny and clean! Shiny floors, pristine white walls, state of the art computers, TV's, VCR's, projectors, furniture, etc. Our fearless leader that first year, Dale Rumberger, was the most motivating leader/principal I have ever had—no one was more excited than he and he set the bar high for us all and ensured we had the same mission for our students, professional community, and ourselves. It was such a big deal in this Centreville community to have this new school opening up after watching it being built for the last couple of years."
Hilary Loder, English teacher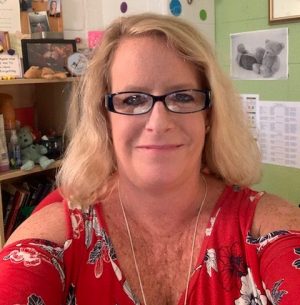 "I get new fond memories every year, but my most meaningful memory was being asked to be the Baccalaureate speaker for the Class of 2003. These kids were and continue to be very special to me.
Westfield High School is my home. I have met and married my husband, had two amazing sons, and been blessed by many friendships that have originated here, most notably my best friend, sister, and godmother to my sons—Anita Short. People here have become my family. I believe I am a better person, a complete person, for all the children that have touched my life and my heart. I am blessed beyond words for all they teach me"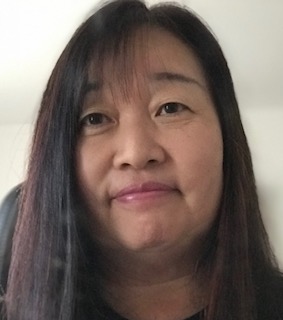 Kyoko YadaHorner, Japanese teacher
"Westfield was the first American school I've taught in, as I was born and raised in Japan. I was so nervous, and only knew American schools from movies, but we only had a small group of students and had a great experience with them.
All of my students are like my children, so I feel like I am a mother to lots of children!"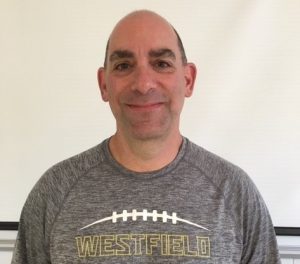 Cristopher Dilandro, Business and Information Technology teacher
"The camaraderie of beginning something new and the excitement of starting something from the ground up was extremely rewarding. So many major events happened in the early years of the school (9/11, DC sniper, Tornado, VT shooting), and it helped bond the faculty/students and created an environment of perseverance. 
Getting to know and being challenged by so many talented and professional teachers, and feeling like I have a made a difference in the lives of students has always been the most important elements of being a teacher and I have many great memories of students excelling and moving on to have successful lives."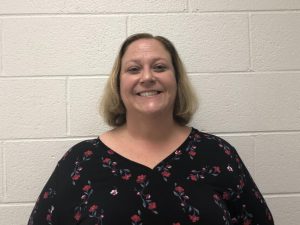 Christy Jenkins-Dietz, Math teacher
"My fondest memories are all of the faculty and staff I have been able to work with. I have enjoyed the students in my class and continue to learn about the next generation as they learn math. 
I came to WHS as a 30 year old that had gone through a divorce and I was searching for who I was in life. WHS allowed me to pour myself into the activities here, like working athletics games, taking tickets, going to concerts and plays, and that allowed me to have other things to do in life as I grew and looked for a new family to belong to. I am a Bulldog and this building filled with the amazing people in it have been my support and my family. I am now married (second time since 2001) and happy. I spend a little less time here than I did in the beginning, but I am turning 50 next year and I am no longer that young 30 year old looking for a place to call home. I am home and this building is filled with friends I consider family."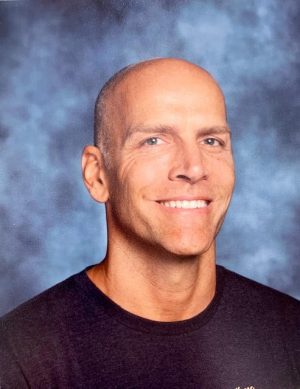 Gregg Greentree, English teacher
"There was such a great vibe when we started. There was an incredible collection of teachers too. At that point in my career, I had taught for just under five years. I had figured out the kind of teacher I wanted to be and thought I was pretty good when I got hired at WHS… like I was in my young prime or something. When I met some of the other teachers here and heard about their experiences and things they did in the classroom, I was incredibly humbled and inspired. It was like being a part of an All Star team.   
Since juniors could decide whether or not they wanted to come here, it was as if this huge friend group all got together and decided to come here. It seemed like everyone was friends. It was awesome.
Westfield is a great school. When I walk into the building, I regularly think about how proud I am to work here and how happy I am to have been a part of the school for twenty years. No school is perfect, but this has been a great home for me. I feel very fortunate to have been hired here all those years ago."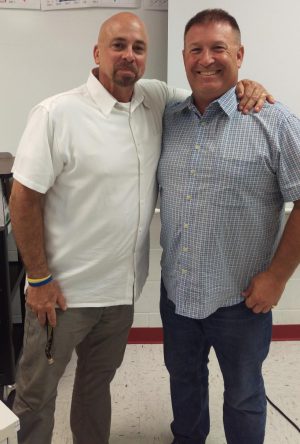 Charles Hoskins, Psychology and Peer Helping teacher
"Ever wonder how we came up with the Bulldog as our mascot and the school colors? At one of the earliest town hall meetings the Bulldog was chosen because there were two cats already in the Concorde District (Centreville Wildcats/Oakton Cougars) and we needed a dog!
The colors were almost teal, maroon, gold and black (Jacksonville Jags) because of the paint that 
was used in the school (Dale Rumberger's idea). Students initially voted for silver and black, and 
then the final vote was gold and black.
I am now starting year 29. I am thankful for all of the friends I have made and how blessed I have been to teach and coach here at Westfield HS. It has been a great run."