HOLLYWOOD'S BLEEDING: MALONE IS BACK
      "I want you out of my head,'' goes the lyrics of a new Post Malone song. The irony is, the music on his latest album is so catchy that fans cannot get Malone's lyrics out of their heads. 
      The raspy-voiced singer released his third studio album, Hollywood's Bleeding, in September. Within the first week alone, the album racked up 365.4 million streams, marking it as the biggest streaming week for an album this year, according to Billboard. Malone continues to amass fans and popularity as he develops his artistic style by branching out of his known rap sound on previous albums to incorporate greater influences of rock, R&B, trap, and pop on Hollywood's Bleeding.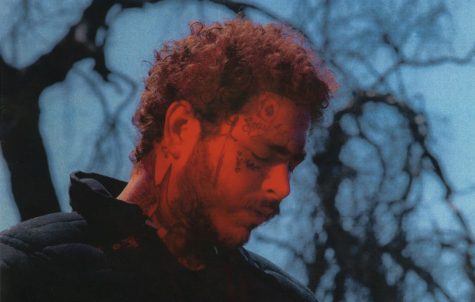 The fast turnaround of Hollywood's Bleeding is impressive following Malone's recent 2018 album, Beerbongs & Bentleys. In an interview with Spotify, Malone said he had no set direction for this album but rather wanted to experiment with a variety of sounds, which the majority of his fans appreciated. The approving reception of his vision resulted in Hollywood's Bleeding hitting number one on Billboard's Hot 200 album chart. Furthermore, all of the album's 17 songs soared on to the Hot 100 chart as well.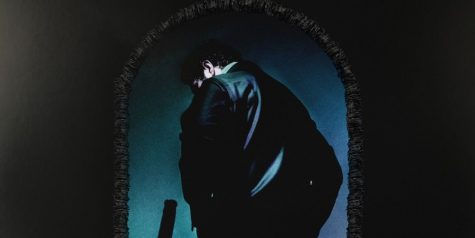 On the track, "Take What You Want," Malone collaborates with Ozzy Osbourne and Travis Scott to explore the frustrations of heartbreak. On the pop-ballad, "Staring At The Sun," Malone and SZA reminisce on past relationships and second chances. The chorus on, "Keep Staring At The Sun" stood out to me the most as the line refers to one's blindness to issues and rather their focus on hope for a relationship. I loved how Malone included thoughtful meaning in his lyrics, such as those I mentioned earlier, within the album. I related to each song's specific message. For instance, in his titular song, "Hollywood's Bleeding," Malone writes about the toxicity surrounding the Hollywood lifestyle that encouraged his move to Utah. In the verse, "I go out they all lay eyes me, I show out do you like what you see? This is more than I can handle," Malones describes the social pressures that became overwhelming to maintain following his success. Malone's teenage fans, like myself, can understand these pressures as we deal with similar expectations. Overall, Post Malone cleverly packed deeper meanings through simple and relatable lyrics throughout the album.
      Malone's diverse musical caliber throughout the album earns five out of five stars. At first, the structure of the album's differing tempos and sounds were confusing. However, after understanding Malone's goal for the album, I appreciated the art he aspired to create.
         RATING OF HOLLYWOOD'S BLEEDING:
Leave a Comment