Devastating Earthquakes Hit Syria and Turkey
          On February 6, a 7.8 magnitude earthquake hit Syria and Turkey, destroying buildings and killing over 41,000 people, according to VOA News, making it one of the deadliest earthquakes in two decades. Rescue workers are pulling the deceased out from under collapsed buildings, though fortunately there have been survivors rescued from the rubble. 
          According to CNN, tens of thousands of people in Northwest Syria are left homeless following the destructive earthquake. With their homes in ruins, people are sleeping in makeshift shelters in cars, parks, and streets. According to Politico, viral infections such as hepatitis A, parasites, and bacterial infections can spread in these shelters because of the unhygienic conditions. The Center for Disease Control (CDC) claims that "food and water-borne diseases, respiratory infections and vaccine-preventable infections are a risk in the upcoming period, with the potential to cause outbreaks." The below freezing temperatures and snow have made conditions even worse.
          A second earthquake hit Syria and Turkey on February 20, at a magnitude of 6.3. Following this earthquake, six people died and about 300 were injured according to USA Today. Many buildings that had survived the first earthquake were destroyed in this second one, and there have been reports of people jumping out of buildings in order to escape. This disaster has also left more people displaced in Aleppo and Latakia in Syria. There have been a total of 6,000 aftershocks following the first earthquake, making circumstances even more dangerous. 
          In Turkey, 612 people have been jailed including construction contractors and building owners according to AP News. They are accused of not keeping their buildings in line with Turkey's government standards, using poor materials and methods, leading to 173,000 ruined buildings that ultimately could have been avoided. 
          Many organizations have brought needed resources to the areas affected. According to VOA News, the World Food Program (WFP) has brought canned foods and mattresses to Syria and Turkey and the International Organization for Migration has brought shelters and non-food products to those in need. According to AP News, there has been an appeal for $1 billion to help survivors, though it has only been 10% funded. Hopefully the much needed assistance will reach those who have been devastated by these treacherous conditions. 
Leave a Comment
About the Contributor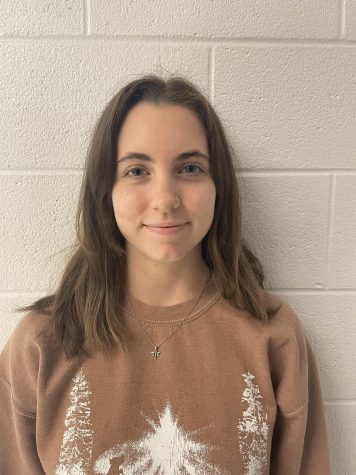 Chelsea Hamilton, Section Editor
Hi I'm Chelsea, I'm a senior and one of the editors of the paper. I love music and the environment.