POSSIBLE CHINESE SPY BALLOONS SPARKS DEBATE IN THE U.S.
          Since the start of 2023, several 'spy balloons' have been shot down over the United States and Canada by the U.S. military. These balloons are owned by the Chinese government. While China claims the balloons were for meteorological purposes, there are suspicions that these balloons are used to spy. Thus they are referred to as spy balloons in the media. 
          The first spy balloon was shot down on February 4th over the Atlantic Ocean near South Carolina. Since then, three other spy balloons have been shot down. One over Deadhorse, Alaska, the next over Lake Huron, Canada, and the other over the Yukon, Canada. Another spy balloon has been spotted over Latin America. But it has not been shot down.
          Why is the US military suddenly finding so many spy balloons? According to the website Scientific American, "the North American Aerospace Defense Command (NORAD), a combined U.S.-Canada defense organization, uses algorithms to filter smaller objects out of radar readings."
          Once the first spy balloon was spotted, NORAD adjusted its radars and filters to look for objects similar to the first balloon. This is why more spy balloons started to appear on radars. 
          It is still unknown what exactly these spy balloons are. The three possible spy balloons shot down over Alaska and Canada are specified as UFOs.
          Many controversies have arisen since the first spy balloon was shot down on February 4th. Many Republican politicians have criticized the way President Biden handled the situation. They argued that since the possible spy balloon posed a threat to American citizens, it should have been shot down sooner.
          One factor that may have contributed to the delayed response to the Chinese spy balloon was that Secretary of State, Antony Blinken, was about to take a diplomatic trip to China, the first since 2018. After the spy balloon was shot down, Blinken's trip to China was canceled. 
          Concurrently, TikTok, a social media platform owned by the Chinese company ByteDance, has fallen under attack by Republican leaders. GOP leaders are working on a TikTok ban in the United States as they are convinced the app is spying on American users. Republican Senator from Texas, Ted Cruz, tweeted, "Every time TikTok gets asked questions about their ties to the CCP, they desperately dodge. Now it's clear they're spying on users. This is staggeringly concerning." 
          GOP leaders fear ByteDance would sell data to the Chinese government. However, ByteDance has denied these accusations several times and there is no sufficient evidence to prove that they are selling data to the Chinese government.
Leave a Comment
About the Contributor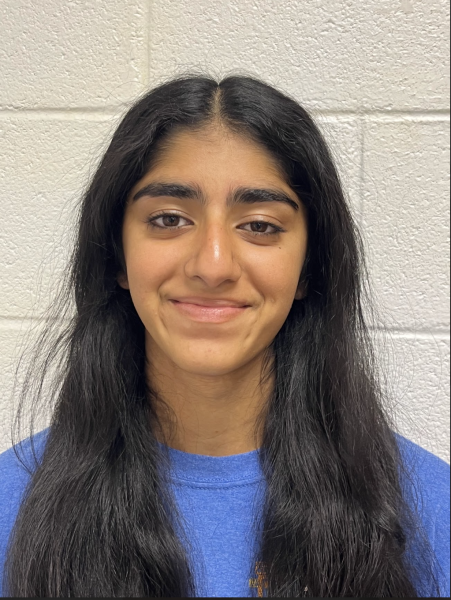 Reet Bhangu, Junior Editor-in-Chief
Hi, I'm Reet, and this is my 3rd year taking Journalism. Primarily, I write news articles, but occasionally, features on clubs.