THE TOP K-POP ALBUMS OF 2022
    From the Seo Taiji era of the 80s to BTS' in 2022, Korean pop music, otherwise known as K-pop, has taken the world by storm. Originating from South Korea, K-pop is a colorful hodge-podge of popular musical genres, "idols," different styles of dance, and an important part of Korean culture. According to the International Socio Economics Laboratory, K-pop makes approximately 10 billion dollars for South Korea annually. It has also played a major role in attracting attention and interest to Korean culture from people all over the world.  Amongst the busy discourse of K-pop idols and their several "comebacks" every year, there are always questions about the "best" K-pop album/comeback of the year. K-pop agencies and idols put in their greatest efforts to appeal to K-pop fans' opinions and provide them with refreshing concepts, addicting music, and stunning visuals.
    Despite the international critical acclaim for K-pop, there is an air of embarrassment that comes with being a fan. The K-pop wave is essentially equivalent to the era of boy bands during the early 2000s in the U.S. but arguably, worse. For this reason, interviewees' names have been changed for the purpose of anonymity. 
    In consideration to these several anonymous K-pop fans, here are the top five K-pop albums of 2022.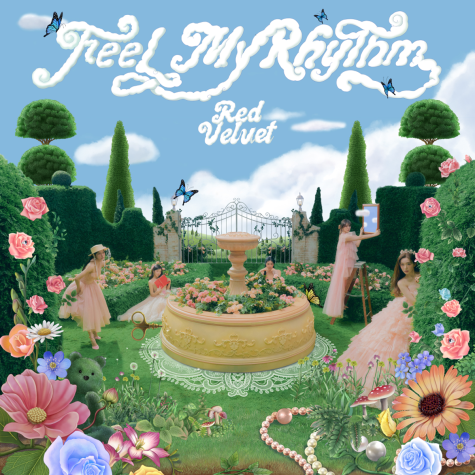 Number 5: The ReVe Festival 2022 by Red Velvet takes fifth place with their spring album released on March 21. The girl group veterans carried out a Bach and ballet inspired concept, filled with flowers, classical samples, and pastel colors. The title track, "Feel My Rhythm" went viral for its catchy lines and enchanting instrumental. A unique touch to this song was the sample of Bach's "Air on a G-string," a perfect accompaniment to the group's vocals. 
    Edward Smith, 11, opined, "It was really catchy and stuff. The whole album is pretty good but I like 'BAMBOLEO' the best." According to Scissorhands' standards for the best K-pop album of 2022, Red Velvet's album fits all the criteria. "I think K-pop can be enjoyed in a more serious manner, but all in all, it's just fun pop music. K-pop should be catchy."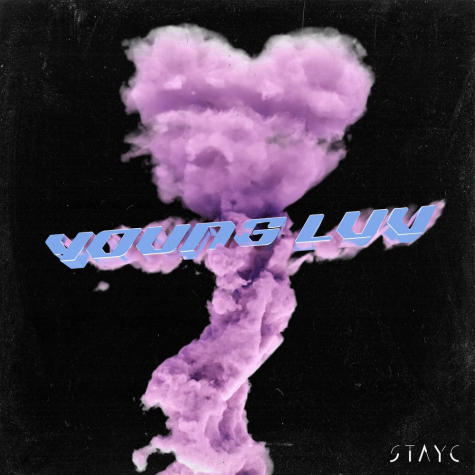 Number 4: In fourth place is YOUNG-LUV.COM by STAYC, a cyber love story released on February 21. The charming 4th generation girl group delivered a retro theme with their title track "RUN2U," along with their five other equally popular B-sides. What set YOUNG-LUV.COM apart from STAYC's past projects was the execution of a slightly darker and more mature concept, along with their consistent element of a charming cuteness.
    "STAYC's consistently comes out with hit after hit. This album was so cute and colorful. The concept and the title track fit perfectly together. After 'RUN2U,' I think I like 'YOUNG LUV' the best," Bruce Kim, 10, stated. 'YOUNG LUV' became well-liked among the K-pop community for its haunting love-filled lyrics and the night-drive melody. Kim mentioned that they listened to the album on repeat for around four months. "I think that a good K-pop album should help the group itself have fun. It really looked like STAYC enjoyed their comeback, and this helps fans enjoy it as well," Kim added. There is no doubt that YOUNG-LUV.COM succeeded in bringing in new fans as well as cementing itself as a top album of 2022.
    Number 3: Next in third place is 28 Reasons by Seulgi, a revenge-filled mini album that was released on October 4. Seulgi, a core member of Red Velvet (also in 5th place), made her debut with the title track "28 Reasons." Fans of her were astonished with the unexpected concept, compelling vocals, and entrancing dance. 
    Daniel Ferell, 12, screamed, "Seulgi's debut is by far the best thing that happened in 2022! All the songs are so good. I can't pick a favorite one. Maybe 'Anywhere But Home,' but I love all of them." Ferell proved their support for Seulgi's album by showing their purchase of four physical copies. "28 Reasons is most definitely a top 5 K-pop album for 2022 because of the tracks' consistent good quality. I think a lot of albums these days think it's okay to just make a good title track and okay B-sides, but really fans are looking for a well-rounded album," Ferell said.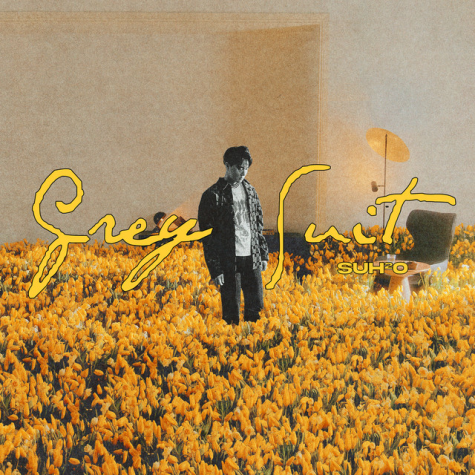 Number 2: The runner-up of this list is the soulful extended play by Suho of world-renowned group EXO, Grey Suit, released on April 4. Suho tells a melancholy story of love with sorrowful lyrics and his charming voice. The album-titled title track, "Grey Suit," served as a lullaby for many K-pop fans in 2022. 
    Caroline Halstead, 9, remarked, "Suho is one of the best K-pop artists in the industry." Coraline, a newer fan of K-pop says she was instantly charmed by Suho and EXO, and her discovery of Grey Suit "changed her Spotify life." In addition to her previous words, Halstead commented, "I think for people who want to take a break from K-pop's usual loud music, Grey Suit is a great listen."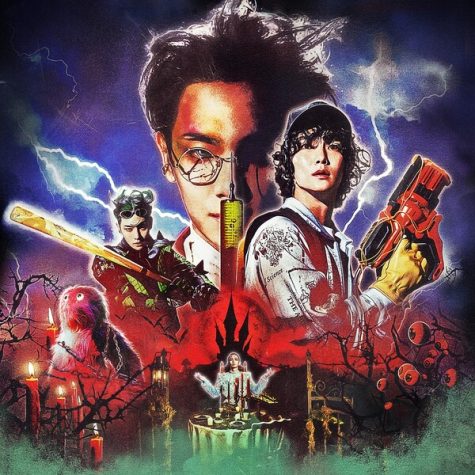 Number 1: The number one K-pop album of 2022 is the horror-film themed album, Gasoline by Key of SHINee, released on August 30. This isn't Key's first solo project, and his experience shows through the confident vocals and visuals of the title track "Gasoline." Key knows that he is in first place among other idols, and he tells this throughout the lyrics of his album. 
    Rodrick Heffley, 11, admits, "I had never really given SHINee's music a chance because of how… old… they are. But this year I heard a snippet of  'Gasoline' and I had to listen to the whole thing. It has everything that a K-pop album needs; amazing concepts, amazing styling, amazing music, and an amazing idol." Heffley's favorite song on Key's project is "Villain," the only track with a feature. It stars Jeno of NCT Dream. Alongside Key's versatile voice and Jeno's rapping, it makes for a uniquely styled song. SHINee's worldwide fanbase made sure to tune in for Key's comeback and support his creative vision for the project. 
    As shown by the Top 5, 2022 did not fail to provide influential albums for K-pop fans and music listeners alike. K-pop will continue to make a difference in the music industry and act as a source of inspiration, admiration, and escapism all over the world. 
Leave a Comment
About the Contributor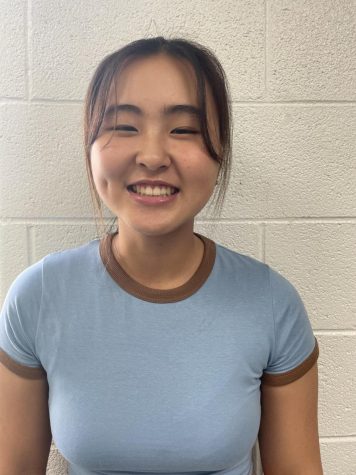 Alyssa Rim, Staff Writer
My name's Alyssa and I enjoy writing about music and movies. I hope to express my interests thoroughly through the Watchdog!