THE TRIALS OF THE TRY GUYS
    On September 27, a mysterious post flooded 1.7M people's instagram feeds. A white square with small black font, divulging a truth fans weren't ready for. The comment section flooded with I- knew- its and who-could-it-have-beens. Fans were overcome with shock, frustration, and sadness. 
    The Try Guys had announced that they would be separating from Ned Fulmer, an original Try Guy, following an internal investigation. Following the official post, Fulmer came out claiming he had been having a 'consensual workplace relationship,' and would be leaving to focus on his wife. Fulmer, the notorious "wife-guy", had separated from The Try Guys over an affair. 
    "I felt like my life was a lie, I know that seems really extreme but The Try Guys were a YouTube channel I had grown up watching." Arya Gupa, 11, reflected.
    "Lowkey, I was so disappointed cause he literally made his whole personality about how he loves his wife," opined Nicole Lane, 11. "AND THEN HE CHEATS ON HER?!"
    It had all started with instagram. Ariel Fulmer, Ned's wife, had not posted about him in a while. Most of her posts were solely pictures of her and their children. This was confusing for most fans because she usually always posted about him. Some people thought this was rather suspicious, while others never thought much of it.  
    That's when Reddit was blessed with information: a rant claiming that Fulmer had cheated on his wife with Alexandria Herring, associate producer of The Try Guys. The post went ignored by some, but became  scripture to others. 
    This Reddit post was able to make its way back to The Try Guys. The post induced an internal investigation by the company, which led to the public acknowledgement of the affair. 
    An initial Instagram post was uploaded to The Try Guy joint account stating that the company would no longer be working with Fulmer. A few hours later, Fulmer uploaded a post stating he had an affair with a member of their company, and Ariel Fulmer posted that she was grateful for the love she and her children had received from fans. 
    On October 3, The Try Guys notified fans of the entire situation in a Youtube video. Each of the remaining Try Guys: Eugene Lee Yang, Zach Kornfield, and Keith Habersberger took a turn explaining what had occurred.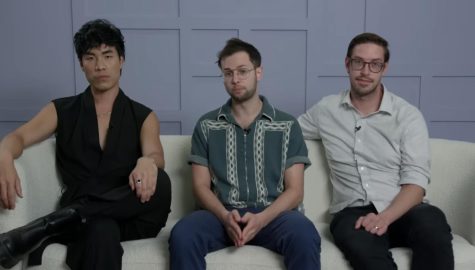 Most of the video was of them reiterating the entire situation, and explaining how they would move on. They stated that Fulmer would no longer be a part of any videos and would be edited out of any current projects. They even went on to say that particular videos wouldn't be posted due to Fulmer's involvement. A point that they repeated a couple of times was that there were legal issues and that money had been lost. "That's a decision that has cost us lots of money. We will not be able to recoup that money, but it is a decision we stand by," Kornfield voiced. 
    To most people, the legality of what occurred went unnoticed, but it's a component that influenced the entire situation. Fulmer was Herring's boss.  Because of the clear imbalance of power between the two, Herring would have been able to sue the company. Though as of now, she has yet to pursue legal action. This was one of the leading reasons for why Fulmer was let go, but she wasn't. 
    As of November 7, Herring has removed her job title with The Try Guys from her Instagram Bio. 
    The Try Guys have been on Youtube for eight years; their first videos having been with Buzzfeed.  They have seized numerous fans and subscribers before and during their time with Buzzfeed. Because of their huge fan base, different opinions and theories have been sprinkled throughout the internet. 
    "When I found out he cheated on his wife I was devastated," Janiyah Roberts, 9, asserted. "He was such a wife's lover. My heart truly broke for his wife and family."
    "I mean, I don't really get it cause the man's really ugly," judged by a student who asked to remain anonymous. "If it was another hot celebrity, I would understand, but that man is hideous." 
    "I kind of always got off vibes from him," reflected Elias Collier, 12. "I thought he would be racist or something. Cheating on his wife was the last thing I thought he would do."
    With the many fan opinions, there's been numerous suggestions on how they should continue. Some people think they should replace Fulmer with Kwesi James; who has been featured as an honorary Try Guy in numerous videos. Other fans have advised that there should be no more additions, and that it should just continue to be the remaining original members.  
    Regardless of what happens, their fan base has continued to support them and their decisions.
Leave a Comment
About the Contributor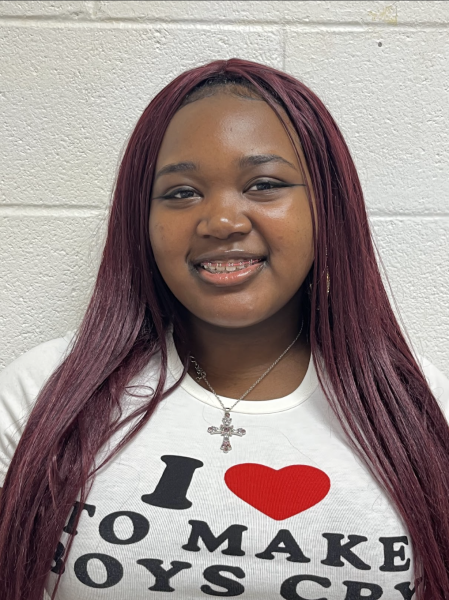 Naysa Piper-Fisher, Senior-Editor In Chief
Hello, I'm Naysa the Senior-Editor In Chief of the paper! I love all forms of art and self expression <3