CROSS COUNTRY COVERAGE
       Cross country does not possess the glamour of other sports. There are no big hits, no epic catches, no home runs, and no touchdowns. It's just running, a lot of running.  
      Many think that it's one of the easiest sports, but in reality it's one of the hardest. Countless hours of practice, running for hours on end, just hoping to run fast enough to be recognized. 
      Most of the people who play a fall sport, play cross country. They have practice everyday, and when it rains they run either at home or inside the school.
     Addie Duersch, 11, mentions "The coaches have very high expectations.
     Kelly Deegan, head coach of the WHS Cross Country team, has been coaching for 36 years. "I've loved it since the first year in 1985,"says Deegan. There is also Coach David Groff, who is an assistant coach.
     The team has a workout schedule that is designed to not overwork them. Based on the Westfield Athletics page, their workouts consist of mile runs and various drills. When asked if she thinks her athletes are overworked Deegan says, "I hope not, that's the purpose of these workouts".
    Although cross country is not one of the most featured sports, it is slowly becoming more recognized. If you would like to try cross country, reach out to Coach Deegan or one of the other coaches!
Leave a Comment
About the Contributor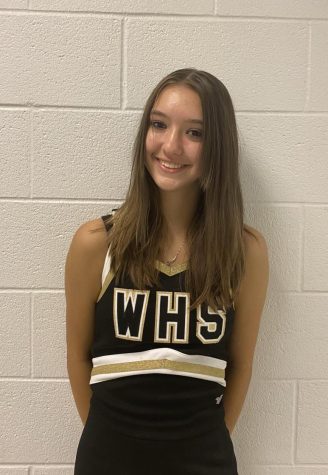 Catie Cowsill, Staff Writer
Hi, I'm Catie! I'm a freshman this year. My favorite things to do in my free time are going to the park with my little brother, watching movies, and hanging...