ABORTION ACCESS IS A HUMAN RIGHT
       A draft of what would be one of the most controversial Supreme Court decisions was leaked in May. The draft aims to overturn Roe v. Wade (1973) and Planned Parenthood v. Casey (1992), the decisions that have protected abortion rights for decades. 
      Written by Supreme Court Justice Samuel Alito, the opinion claims that "Roe and Casey must be overruled," and that states would decide "how abortion should be regulated."
       Since it is only a draft, justices can still change their votes, though it is unlikely. If there are no changes, the right to abortion would no longer be federally protected, as it has been for the past 50 years, and the decision to prohibit or restrict abortion would be left to each state. 
       This would put the rights of millions of women across the country in jeopardy and according to the Guttmacher Institute, if Roe v. Wade is overturned "26 states are certain or likely to ban abortion."
       Prior to the mid 1800s, abortions were legal and fairly common in the U.S. and according to National Geographic, "up to 35 percent of 19th-century pregnancies ended in abortion." 
      These rights, however, were not given to everyone. The earliest abortion bans applied only to enslaved Black women and it is extremely clear that these bans were not put in place due to concern over an unborn fetus- they were an act of white supremacy and control over Black women's bodies. One of the main arguments for overturning abortion used in the leaked draft is that "a right to abortion is not deeply rooted in the nations history." This is a horrific justification as the nation's history is one of extreme racism and misogyny, and it is atrocious to create new restrictions based on it. If "pro life" Supreme Court justices are so concerned over historical precedent, they are making it clear that their issue with abortion is not the potential life, but with taking away women's autonomy over their own lives. 
     Denying an abortion would force many women to at least temporarily step away from their careers, not allowing for women to have the same opportunities as men to pull themselves out of poverty or to pursue their career to the extent that they desire. 
      For people who are struggling financially, being forced to have a child, which is extremely expensive, would push them deeper into poverty. Forced birth in many cases would put both the mother and child in dire economic situations and continues cycles of generational poverty.
      According to NPR, "it is empirically clear that cutting off abortion care for more women would mean widening already stark economic and racial disparities for generations to come."
      Forcing women to give birth also enforces outdated gender roles where women are only seen as mothers and caretakers and not able to prioritize their jobs. For many women choosing to be a stay at home mom is an excellent decision and there is nothing wrong with that, but it needs to be their choice. Assuming that all women should prioritize having a family over their career is objectifying and concludes that all women have an innate passion or duty to be a mother, when that is not the case. Women are capable of making a decision that is best for them and their happiness and do not owe it to anyone to have children or need a few old, male politicians to dictate how they live their lives. 
      Abortion rights in America have mainly been protected by the 14th Amendment. According to NBC, the decision for Roe v. Wade claimed that "a women's right to an abortion was implicit in the right to privacy protected under the 14th Amendment." The same justification of a right to privacy applies to many other rights such as the right to contraceptives and gay marriage. Banning abortion on this basis paves the way for these other rights to be taken away; using the same logic that a right to privacy is not guaranteed by the constitution. Therefore the overturning of Roe v Wade would have long reaching implications that would threaten more rights than just abortion.
      Conservatives using terms like "pro life" is an attempt to have an appearance of empathy and care towards people's lives, when in reality prioritizing "lives" of unborn fetuses over real people shows both a lack of logic and compassion. No matter the situation, whether it is a case of rape, incest, the mother's health is at risk, or if someone simply does not want to have children, the compassionate thing to do is to show them support rather than using an unborn fetus as an excuse to deny people's rights. 
      Access to abortion is a human right that is necessary for gender, race, and class equality. Providing people with access to healthcare and autonomy over their bodies and lives needs to be guaranteed for everyone. It doesn't make sense for a few politicians, who could never know what it's like to be faced with this decision themselves, to be making a decision that is so unique to every person who has ever sought an abortion. Obtaining an abortion is an individual choice that may be made for endless reasons and needs to be left solely to that person to make. 
Leave a Comment
About the Contributor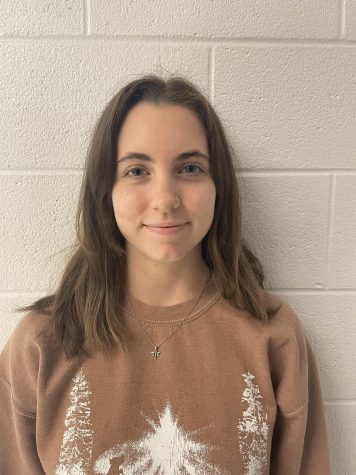 Chelsea Hamilton, Section Editor
Hi I'm Chelsea, I'm a senior and one of the editors of the paper. I love music and the environment.