SENIOR PUBLISHES POEM ABOUT ANGUISH AFFLICTED BY PREJUDICE
          As a junior Rakibul Alam, 12, wrote a poem for Nikki Warren's AP Lang  class. The poem was based on Langston Hughes's "Theme for English B"  and examined the struggles of being Muslim in America. This spring the poem  will be published in the American Poet Society Spring Edition for Faith and Inspiration.
Utopia
Will they ever hear me?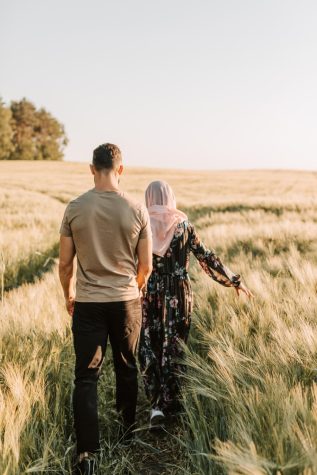 The pain, the sorrow, the agony.
Questions in my head; Keep me up at night.
What if it was your blood? What would you have done?
They call us terrorists, towel heads.
Have you seen your mother cry?
Maybe they don't have someone to love?
Angry, hurt, hopeless mind.
Maybe it is God's way of testing, I will never know.
I look at the world so broken and wrong, everywhere war and injustice
"If all lives matter, why aren't they mad too?"
I am only eighteen. What can I do?
Educate them? Ignore them? Guide them?
No one understands the struggles until they go through it.
"All life is suffering, until you learn to let go."
I am optimistic about the future.
Peace;
Justice;
kindness.
That is a utopia I dream of!
Leave a Comment