ENVIORNMENTAL PROTECTION CLUB HELPS WESTFIELD BECOME SUSTAINABLE
        Operating a school is no easy job, especially when it comes to keeping everyone satisfied. With complaints being sent in on everything the school does, how much time can we spend focusing on what is really important at this school, our impact on the environment. 
         Westfield's Environmental Protection Club focuses on bettering the school's local environment. Members take action on environmental issues impacting them and their peers
        The club helps the environment with club projects and helps students make small changes to their lifestyle to be more environmentally friendly.  
        Currently, the club is working to help victims of natural disasters by starting a materials drive.
         "I wanted to do something that was focused on climate change because I want to help people affected by natural disasters," explained Vy Thai, 9, who helped organize the materials drive. 
         Donations for the project can be brought to Ms. Legros's room in K118. They are looking for toothbrushes, new towels, soap, bandages, toiletries, and sanitary items in general. The club expects to get a final count of the donation when the materials drive ends. So far, they have collected many items. 
          The club teamed up with Convoy of Hope, a non-profit humanitarian and disaster relief organization that will deliver donations to those in need. Some were confirmed to go to Tonga due to the underwater volcanic eruption that wreaked havoc on the Tonga coast Mid-January. 
          The club hopes to promote composting scabs and peels instead of throwing them away. Composting is breaking down plants and biotic food waste to make organic fertilizer. 
         "Composting in the cafeteria is another project that we thought about doing, but we need two volunteers that are going to sit at lunch with a compost bin," explained Deborah LeGros, club sponsor. 
         Many of the club members are also members of many other clubs. Thus, consistently volunteering, participating, and attending after-school meetings are a struggle for some. 
         Despite this, the club is a community that routinely takes ideas from its members and builds new projects. It is a place where students voice their concerns about environmental issues. 
          "We encourage our members every meeting to voice their opinions and what issues they feel our club should focus on," stated Nikita Rao, president. 
          In a recent meeting they discussed fast fashion, the mass production of unsustainable clothes for inexpensive prices. 
          Sustainability is the use of environmentally friendly materials. This is a practice people tend to shy away from, as it usually leads to expensive costs and increased efforts. Today, both adults and teens shop from what is cheap rather than what is sustainable.
          "There was a project that we did where we got service hours and got to publicize sustainable fashion," Thai stated. "Every time you buy an old item, that one less shirt, or pair of jeans, that's getting thrown away into an aerial landfill."
          Some use the club as a way to inspire activism. Members bounce ideas off each other on issues like climate change and global warming. Others are here to make changes to their lifestyle to help the environment. 
         "It was great for me to be able to be in a room with like-minded peers and find ways, even simple ways, that we can help the environment," said Thai. 
"We talked about different ideas and things that we can do to try to lead a more sustainable lifestyle without giving up everything that we have," said LeGros. "The one thing that I tell kids all the time is to just find one small thing that you could change."
Leave a Comment
About the Contributor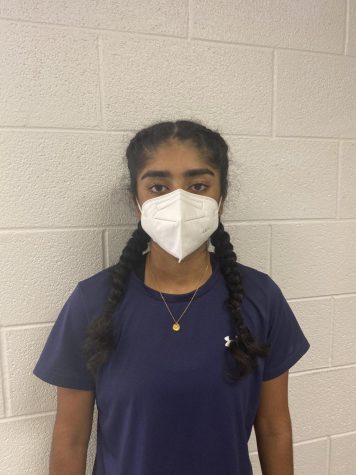 Reet Bhangu, Section Editor
Hi, I'm Reet, I have a pet dog named Loki. This is my 2nd year taking journalism. idk what to put here, so yeah. That's it :)