WESTFIELD'S RESPONSE TO MISCHIEF, VANDALISM, AND THREATS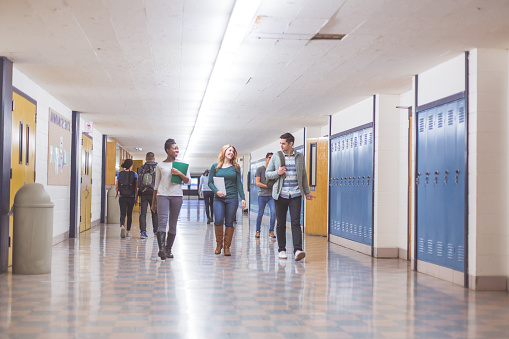 The reopening of public schools following the global crisis was expected to be filled with excitement and thrill. This year certainly won't be forgotten. There are many reasons: In addition to the precautions taken to address covid, there's an increase in school violence.
          Teachers have had to break up several fights in the halls outside of their classrooms. Additionally, vandalism and theft of school property became shamefully common across Fairfax County Schools. How have Westfield and FCPS responded to the wave of misconduct that swept across the county? 
          One FCPS official stated, "Disciplinary action has and will be taken against those who participate in this behavior as part of our Students Rights and Responsibilities."
          Many students and staff at Westfield have wondered what the consequences are for the students who perpetrated devious licks, started fights, and committed other inappropriate acts at school. 
          The Students Rights and Responsibilities (SR&R) provides vague answers to the questions: Page 21 states, "In most situations, teachers and administrators first use responses that take place at school before considering out-of-school suspension." The SR&R also indicates that "students have the responsibility to respect the rights and property of others, and the right to expect that all property will be safe and not damaged.
          Administrators at Westfield will not reveal the consequences imposed for these infractions due to privacy concerns. But unofficial reports indicate that the perpetrators were suspended and had to pay some level of restitution for the damages incurred to school property. 
          Some students at Westfield believe that the punishments given to students who engaged in devious licks are not severe enough. Niranjana Ezhilarasan, 9, one such student, believes when students commit acts of vandalism, they should be "expelled for destroying property that costs a ton of money to replace or repair." 
          "Fairfax County has a consistent message of reducing punitive measures of any type of violations. Over time that creates an 'anything goes' mentality from the student body," surmises Jason Sachlis, Social Studies teacher. "I think the overall feeling from faculty and students is that there's a low level of consequences for inappropriate behavior."
          News of the infamous TikTok sink incident at Westfield spread like wildfire throughout the school. Devious licks became a nationwide menace that destroyed school property. In addition, Tiktok has influenced much of the recent school violence. 
          "Social media has such a strong influence on our students and unfortunately did not support the positive behavior and expectation that we have here at Westfield," said Nicole Shaw, Subschool 4 counselor. "Many students have not been in a school building for 1.5 years. The rules and structures take time to adjust to." 
          Westfield High School responded by stressing the importance of being involved at school. According to a study conducted by Najum Tariq, titled, Effect of Extracurricular Activities on Students, students involved in extracurricular activities have higher test scores and fewer behavior problems. 
          "I would like to see kids participating in extracurricular activities or school day activities that give them ownership and participation in the school," opined Sachlis.
          Counselors and administrators at Westfield are currently working on creating mentoring programs where honors students can help students struggling in their classes. They are also working towards an adult presence in the halls so there are fewer behavior problems.
          "Our staff focus this year has been on building relationships in order to support all students," explains Shaw. 
          Mental health has become acknowledged as a concern in schools across Fairfax County. Switching to virtual learning was an adjustment. Many students found virtual learning made their grades much better. Returning to school, many students have realized they now have more rules and obligations to abide too. Plus much more homework and rigorous classes. 
          "The student services team is definitely seeing an increased volume of students with mental health needs as compared to pre-pandemic," explained Shaw.
Leave a Comment
About the Contributor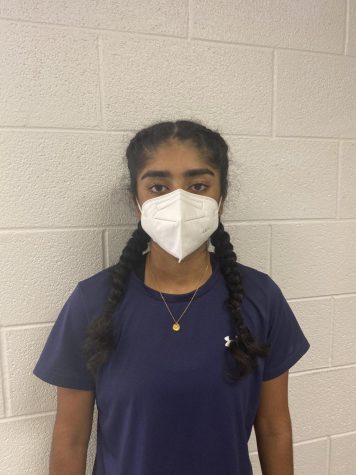 Reet Bhangu, Section Editor
Hi, I'm Reet, I have a pet dog named Loki. This is my 2nd year taking journalism. idk what to put here, so yeah. That's it :)