STAFF OF THE ISSUE: LAURA CUDAHY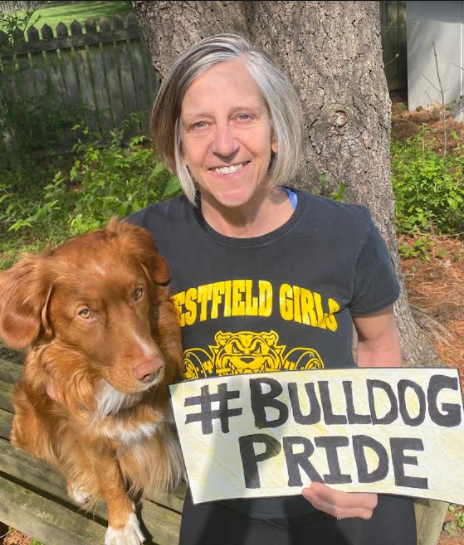 On an average school day, hundreds of Westfield students walk the halls, many of them passing room G110. What many are not aware of is that this room is the home of the College and Career Center, run by Laura Cudahy. During the past eleven years, Cudahy has served the students of Westfield High School in various ways, as both a counselor and since 2016, the College and Career Specialist.
           "Basically, I offer support to both faculty members and students," Cudahy explained, "especially with college and career related information, and I can do that with presentations, special programs, and helping students one on one."
          Cudahy grew up in Annandale and attended  Thomas Jefferson High School.  When asked about her experience as a high schooler, Cudahy described herself as an average student who thrived off of social interaction.
           "I was on the track and field hockey teams, and I think that that's where I got my confidence," Cudahy reflected. "I feel like I really thrived in that environment, and I never disliked high school."
             After graduating high school, Cudahy attended the University of Virginia, where she studied communications. After her undergraduate years, she went on to work in various fields, including event management, fundraising, and marketing. But during that time, Cudahy had yet to find her perfect career.
          "I think the reason why I worked so many jobs was because I had yet to find a career that really worked for me," she reflected. "At the time, my kids were in elementary and middle school, and I knew that I would still want to continue to work for many more years, so I sat down and really thought about what I wanted to do for the rest of my career. I chose to continue my education and apply to grad school."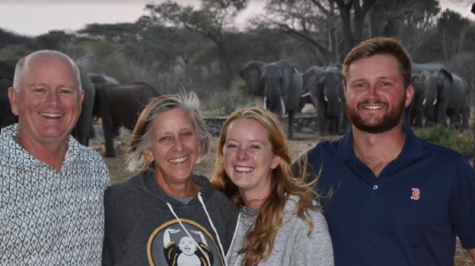 Three years later, Cudahy graduated from Virginia Tech with a Master's degree in school counseling. After completing her degree, she went on to work as a long term substitute teacher. Then, one year later in 2010, Cudahy began her career at Westfield High School as a school counselor. 
          When Cudahy is not hosting college events, she can always be found engaging in outdoor activities. 
          "I love the outdoors," Cudahy remarked. "I'm always outside, whether it is hiking, running, anything. My daughter and I are actually planning on running a  marathon later this year so I've been trying to get back into serious running as of lately."
          During the COVID-19 pandemic, the great outdoors became an escape from the real world. 
          "Being outside saved me," she said. "I would go out and walk everyday at the same time, to just try to get off my computer." 
          With the future in mind, Cudahy plans to explore many new areas of the great outdoors including camping trips in New England with her family and friends.
          Giving advice to high school students is not just a career for Cudahy; it's a way of life. For her, the goal is to find the perfect post secondary and ultimate career for Westfield students.
           "I think kids need to shift their focus to questions like, 'What do I want to get out of college?' and 'What is the best way for me to do that?'" she added. "I find that the easiest way to help people is by working with them individually to try to understand exactly what they are looking for. I would say that my goal, especially for this year, is to stay in my lane and help the people who want that guidance, because at the end of the day, you are not going to reach everyone so you just have to help who you can."
           Clearly, for many, Laura Cudahy is not just the woman in room G110.  Over the course of eleven years, she has become and continues to be a helping hand in paving the way for the future of the next generation. 
Leave a Comment