FALL SPORTS UPDATE
October 26, 2021
          The new school year means not only more work, but more sport events. Having been virtual for     so long due to the virus, students can finally experience a sense of normalcy. Now that fall sports have begun, it is time for Westfield students to make up for lost time. Games have begun and students have shown their school pride. 
          "In my eyes, the fans paid for a show and it's our responsibility to give them a show," declared Abdul Rahman Hussein, senior varsity football player. 
Field Hockey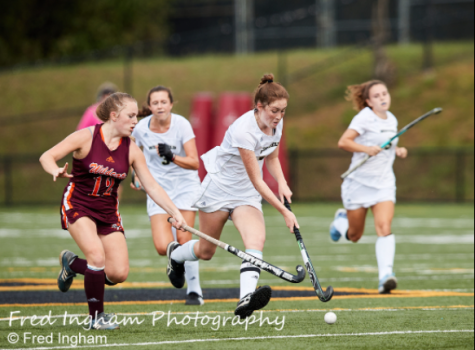 This season, field hockey has won nine of their games so far according to Westfield High Schools Bulldog Athletics.  As for their practices, they have been practicing on the track-turf three days a week to ensure practices after school. They additionally practice on the stadium turf two days out of the week while their games occur on the stadium turf. 
          "We have noticed that now we play faster once we get to the stadium turf," explained Danielle Barthold, Field Hockey Coach.
          "As a captain I am really motivated by seeing the improvement of my teammates," stated Nora Collinsworth, 12. 
          It is important for players to focus on what motivates them as there are new challenges occurring as a result of covid. 
          One player has been out due to Covid-19,  regarding that, Collinsworth reflects, "Our biggest problem this season so far has been the number of our players who have been injured or out due to Covid-19." 
Football
            Although all sports are following Covid-19 protocols, there is always a chance they can be put on pause.
           "That is not on my mind constantly but it does cross my mind from time to time and when it does, it makes me sad for the team,"  reflected Kyle Simmons, Football Coach.
          Not having experience in multiple positions has been one challenge varsity football has faced this season. For a lot of players, this is the first time they have played the position they are currently playing. In addition, Varsity football has won four of their games so far this season as well as four losses. Their biggest win was against Washington-Liberty Highschool with a score of 30 to zero.
          Hussien claims, "Having bad practices is the biggest challenge I've had to face this season. I've had several practices that just weren't my day. Sometimes it's a bad test score that dampens my mood, or some other reason, but the way I come back from that is to just have a great practice the next day."
          Although games and practices can be difficult, players are trying their best to focus on what motivates them and how to push through hardships. 
          "It's not easy, but you just have to work hard and do what you need to do," claimed JT Yao Kouame, senior Varsity football player. 
          "What motivates me the most is my mom and teammates who have helped me be the person I am today," confessed Kouame. 
Volleyball
          Practices have been similar to previous years with the exception of  wearing masks during huddles as well as before and after practice. 
           "Games are a little different because we used to shake hands with our opponents before the games to say, 'good luck' and after the game to say 'good game'. Now we just wave, which is a little awkward," explained Monika Cristoff, JV Volleyball Coach.
          Besides the awkwardness, Girls JV volleyball has won four games so far this season; all with a score of two points. "I love spending time with my team, they always make me laugh. I also love the game of volleyball so that helps a lot," added Cristoff.
          While the new season has come with its challenges; players and coaches have decided to focus on a more positive aspect, such as what motivates them and what they enjoy. "I enjoy seeing their growth both as players and people," expressed Simmons.