WESTFIELD SINGING: MEGAN MONTGOMERY
June 15, 2021
In the 1800s, Walt Whitman—a.k.a. "Our Great American Poet" –used his voice to celebrate our nation's diversity. Proclaiming, "I Hear America Singing," Whitman painted vivid pictures of this melting pot we call America. His verses capture an ideal deeply embedded in our creed: that we all have a place in the choir. 
Whitman also conveyed a passionate awareness that the journey involves challenges. Our nation's "song" is an ode to overcoming those challenges.  
This column provides a voice to Westfield students who wish to share their trials and triumphs, paying tribute to our collective spirit of resilience. 
---
      The Monday morning of December 2, 2019 started off like every other for Megan Montgomery, 12.
      She went to her two-hour morning swim practice with Riptide, her club team at 5:45 AM then to school. After going through her A day classes, she left for afternoon swim practice with Westfield's team.
      Once at practice, the coaches went around telling each swimmer their events for the upcoming meet. The demands of having to compete in the 200m and 500m freestyles, as well as the 200 medley and 400 freestyle relays, made Montgomery nervous. 
      The practice was going as usual until a sudden feeling of deja vu came over Montgomery. That was the last thing she remembered before going unconscious.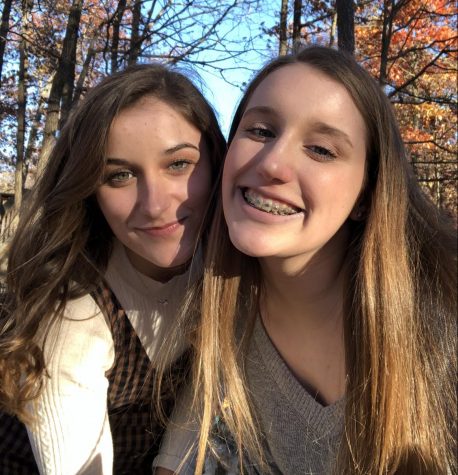 Waking up on the pool deck confused and surrounded by a swarm of paramedics, Montgomery soon learned she suffered a focal seizure that led to a grand mal seizure. 
      Prior to her seizure, Montgomery swam competitively for 11 years and had no prior medical conditions. Unknown to her at the time, the headaches and feelings of deja vu she experienced since that July were symptoms of focal seizures.
      Determined to get back to her normal routine, Montgomery returned to school on Thursday. What in hindsight for her was too soon. The nausea she felt–accompanied by the questions, concerns, stares, and limp feelings while walking–was overwhelming. This was the start of a long road to recovery.
      In the doctor visits that followed, Montgomery was diagnosed with epilepsy in February. Readjusting to life as a whole with school and treatment was difficult. There was a period of time she experienced a total lack of energy and motivation to do anything. With adjustments to her treatment, she steadily recovered and found great support systems along the way. Montgomery also credits her psychologist she sees every week for listening and helping her through and also spending time with her friends that always make her laugh and smile. 
      "Megan is the strongest person I know and the amount of perseverance she shows every day when she looks for the positives and makes the best out of a not so great situation is truly inspiring," reflected Jessie Molloy, 12.
      Following her seizure, out of caution for her health, Montgomery made the devastating decision to stop swimming. Having to stop a huge part of her life was heartbreaking, but she continued to be an impactful part of swim at Westfield, now as a manager. 
      Looking forward, this fall, Montgomery will attend James Madison University. She plans to study Health Sciences on the path to becoming an Occupational Therapist. Every day, she makes a commitment to overcoming her diagnosis. While she will never be the "normal" girl she was before her seizure, Montgomery refuses to be defined by her condition.
      "I will not be the same girl I was before thanksgiving. To some people, I will be the girl who almost died in the pool or the girl that cries a lot in class. To me, I am Megan Montgomery and I am a fighter. I am someone who has thought about giving it all up but I am strong enough to stay. I am a girl with epilepsy and this is my story," said Montgomery.