INTERNATIONAL NIGHT: COVID EDITION
          Amongst many spring events at Westfield, International Night is an annual event hosted by SGA, where students, families, along with staff and faculty, partake in celebrating traditions from their culture. 
          "This year students can share recipes, their outfits for a fashion show, performances with their clubs or by themselves, and any of these submissions can be as big or as small of a tradition as you would like!", states Piper Serafin, 12, Committee leader for the event.
          This year's International Night was hosted on March 25 at 7pm virtually through Zoom. The link to the event could be easily accessed by a link that was posted on Schoology. Prior to COVID times, this event was held in the Westfield Auditorium, . While attendants could not be present in person in the virtual setting, it allowed attendance to be free and provide unlimited participation.
          When asked about the process of planning under such unprecedented times, Serafin answers, "We began to plan our International Night when school was completely online, so it has been a process in deciding what options are safe, fun, and as similar to the last few International Nights that we have hosted. It has required cooperation and compromise between members of SGA and school rules in order to create the most exciting night that we can virtually."
          To start International Night off, individuals who attended the event  were given the choice to participate in a geography game which incorporated the website GeoGuesser. GeoGuesser allows players to virtually be at any location in the world and explore its setting through Google Maps. To "win" one must try to guess and figure out his or her own location. The objective of this game is to see who guessed where they were geographically right the first time and to educate them about lesser known places around the world.
          Following the geography game, those who attended International Night were presented with cultural food from all around the world. They were allowed to see how these foods are made and why they are so special to their culture. From Central Asia, a beef dumpling which includes yogurt and garlic called Mantu was displayed. Along with Mantu, Idly with Sambar and Chutney from an Indian Subcontinent, and Brazillian Brigadierosi were features during International Night. Through such presentations, members of the Westfield community were able to not only have new foods to look forward to trying, but they also become more informed about cultures outside their own.
          After the presentation of cultural foods, a Kahoot link was posted for participants to compete in a cultural trivia and  earn prizes. Questions about different countries, inventions, and languages were all included in this Kahoot. After the Kahoot was over, winners were announced and the winner was to receive a prize of *include what the prize was*
          Up next attendants of International Night were presented with an International Fashion Show where many students from Westfield showcased their cultural attire. Due to the Coronavirus, this part of International night was a bit different than past years. Instead of a runway show with dances and face to face presentations. To end the event, there were informational slides and a showcase and  which allowed students to learn more about countries of their choosing. In these slides, participants could find links to a Spotify playlist filled with music from around the world. In the showcase, popular countries were listed and students could go through them to find more information about the country of their choosing. While this year things were different to previous years, SGA was able to continue this tradition while preserving the main elements that made International Night so loved by the Westfield community.
          Ashley Ritz,10, Committee member for the event said, "This year's International night definitely brought some new challenges especially for the food and performance portion, but we got to use a lot more music this year to connect with a variety of people and it made the overall show so much more fun."
Leave a Comment
About the Contributor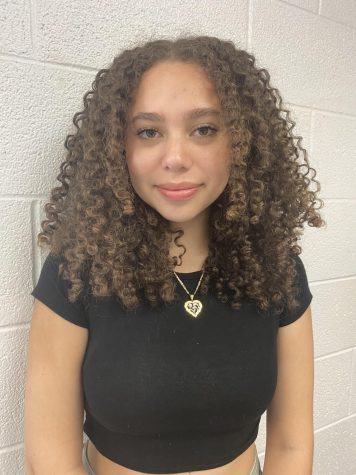 Dayanna Corado-Hernandez, Co-Editor In Chief
Hi my name is Dayanna, I'm a senior and Co-editor in chief of the newspaper. I love listening to music and watching movies.