ATHLETE OF THE ISSUE: NICK LOTTCHEA
December 20, 2020
      With his right foot planted in front of his left, and his bat cocked close to his ears, Nick Lottchea, 12, watches as the pitcher hurls the ball towards him. With swift movement, Lottchea swings his arms forward, clanking the ball out into the field, prompting him to bolt to second base. 
      Lottchea's interest in baseball was instigated by his father's love for sports, which Lottchea was exposed to early in his childhood. It was because he had encouragement at home to explore multiple areas of athletics that he became keen on baseball.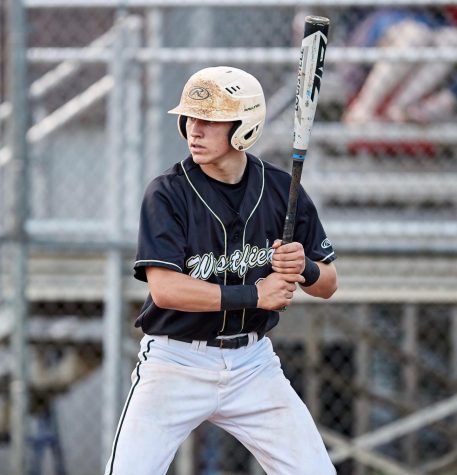 "He [Lottchea's father] pushed me to do what I wanted to do. I played baseball, basketball when I was younger. I enjoyed both of them, and then in the eighth grade, I realized that I had a chance to be good at baseball," explained Lottchea. 
      Since then, he has dedicated his efforts into progressing his skills as an outfielder and pitcher in Westfield's Varsity Baseball team. Reflecting on his improvements, Lottchea credits his grit, his urge to further himself each practice and game, for his successes. In fact, so much so, he does not believe he stands out because of his strength or agility, but rather his heart. 
      "I think that the work that Nick puts in really sets him apart from everyone else. He's a hard-worker, very determined, and a winner, which is all you can ask for," remarked Tyler Muscar, 12, one of Lottchea's close friends and teammate. 
      Lottchea's determination to be the best that he can is directly related to his recognition of his parents' sacrifices. He named them his chief motivators, and their resolve to see him thrive as his "fire that never stops burning." 
      This passion is what has continued to drive Lottchea to his accomplishments: once being six games away from the Little League World Series, and contributing to Westfield's win of the region championship two years ago, to list a couple. As for this unprecedented, constantly-changing upcoming season, he retains his goal from before the pandemic: to earn a state championship ring.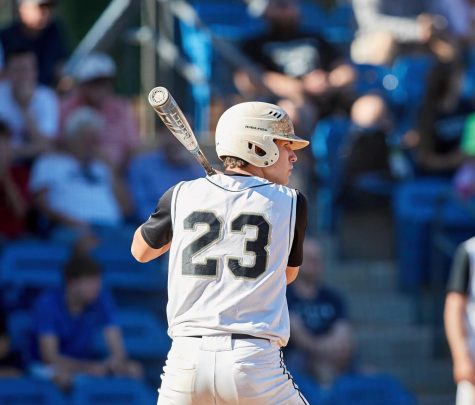 "During quarantine, I listed things I needed to work on to better my performance, to address my weaknesses. I dove into my off-season practices and kept up with them. I feel as though they already have had great effects on my play," he revealed. 
      When inquired about his expectations and general outlook of this season amidst the COVID-19 crisis, Lottchea admitted that there is an accepted uncertainty, and though he does not concern himself with circumstances outside of his control, he is hopeful for the season to go as planned. 
      Lottchea looks forward to getting on the field with his teammates, and to share his four-year long acquired wisdom to the underclassmen on the team. One aspect he stressed about leadership was leading by action: "I learned, as an underclassman, that leadership came by action. No one will listen to you and follow along. But if you lead by example, then more people will jump on board." 
      Other qualities Lottchea has attained as a student-athlete, besides leadership traits, include but are not limited to time-management, sociability, and durability. He shared that having practice every day was exhausting, especially because he was enrolled in multiple AP and honors classes. To keep up the balance of sport and education, he learned to take advantage of free time at school, whether it be Bulldog Block or lunch, to complete his homework.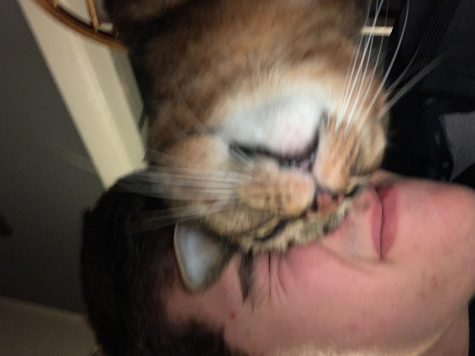 With his laborious efforts and incredible achievements in high school as both an athlete and a student, Lottchea impressed the coaches of William & Mary Tribe baseball, landing him an opportunity to attend the College of William & Mary next fall. He committed to the school the October of last year, not only because of its stellar athletics department, but Lottchea was drawn to the education-fixed nature of the institution. 
      "The coaches were very driven to make the baseball team the best it could be, but what made a mark on me was that they [the coaches] were primarily focused on getting students their degrees," he reflected on his visit to the campus. 
      Lottchea also rationalized his choice for college by considering the proximity of the school. He felt that a place that is not too close to home but is close enough to have his loved ones around him would fit him best. 
      At college, Lottchea anticipates that he will carry his fortitude to many victories: "I hope to continue a culture of grit and diligence. I hope to win some championships!"
---
Q&A — FURTHER INSIGHT
"Do you feel added pressure from batting first, from pitching in later, or crucial inning?"
LOTTCHEA: No I do not. I have done these things thousands of times. The physical act is the same every time, so the only thing that would affect me is if I chose to add that pressure on myself. It's about maintaining a strong mind-set.
"Does being left-handed give you an advantage in playing baseball? How so?"
LOTTCHEA: As a pitcher, it gives some run to my fastball, making it a little harder to hit. It also allows me to hold runners on because of my pickoff move. Hitting-wise, there are no advantages. 
"What are your interests outside of baseball?"
LOTTCHEA: I enjoy reading, mostly self-help books and books that involve stock investment and the market. Reading is something I do every day. It has given me ways to approach my life in variety.