MUST-HAVE ALBUMS OF THE YEAR: THE TOP FIVE
      Charone Hourie, author of The Ascent once declared, "Music is a language of emotion in that it can represent different feelings and barge into the soul with no boundaries or limitations." 
      Given the traumatic circumstances of this year, music might indeed be the thing that we need to barge into the soul with no limitations.  Many find themselves in need of relaxation, or simply wishing for time to slow down. Everyone has their own way of coping. Some people exercise in stressful situations, some like to clean the house, and others listen to music. 
      According to a Harvard health blog, music can help reduce side effects of cancer therapy, ease anxiety, and promote pain relief.  In various inexplicable ways, music can be healing for the soul, mind and body. To remedy all the horrible things this year has brought, many artists have released albums inviting us to stay sane. With this aim as the top consideration, here is a countdown of  the top five albums of 2020:
      Number 5: In this place goes the album Punisher, by Phoebe Bridgers. Though released this year, Bridgers started re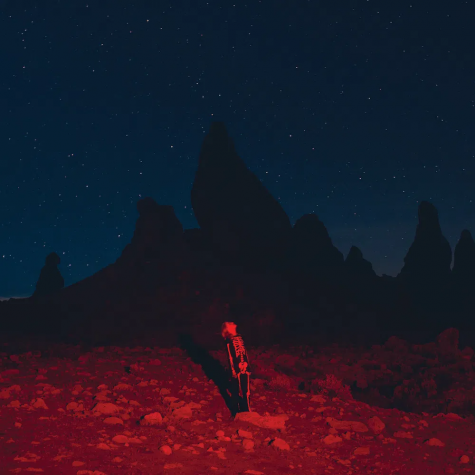 cording back in 2018. It was released on June 18. The genre that pertains to this album is indie-rock and psychedelia. When asked the feeling or vibe this album conveys in a press release, Bridgers used the emotion of numbness and the action of crying. Bridgers first created an audience for herself with her debut in 2017 called
Stranger in the alps.
      With this being her second released album with an emo-folk feel, Bridgers has music that helps alleviate hurt, and sadness which many people have faced through this harsh year. 
      Callie Ver Plank, 11, opined, "Punisher is the best album ever created in the history of making." 
      Personally, I think Bridgers definitely has some touching music that would make me feel better when I was having a bad day. For example, her song Chinese Satellite is the perfect song for drinking hot cocoa on a snowy day and appreciating the world. With the very calming tune it is easy to find myself curling up with a blanket and staring at the ceiling. For these reasons I would rate this album 7/10.
      Number 4: This place belongs to the album Positions by Ariana Grande. Grande released this album on October 30 on the same record label as The Weeknd, Republic Records. Grande went a little out of her comfort zone, making Positions more of a contemporary R&B/Pop album. The song  Positions currently has 174 million streams and with that, Grande is on her way to a fifth number one ranked song. Positions is Grande's sixth studio album.
      Rebecca Darr, chemistry teacher, remarked, "I definitely thought it was a new direction for Ariana Grande, but it works for where she's at in her life. Overall, a great album."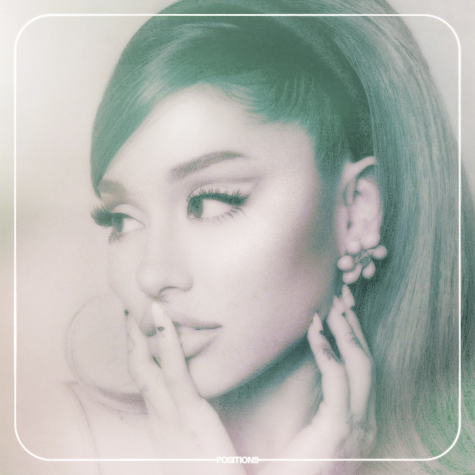 Her song "Shut Up" was my favorite from the album. There's something so striking about lines like this: "You know you sound so dumb; maybe you should shut up." This album is the type to get me up and going, prompting a roller coaster of emotions, and for that I rate it 8/10.
      Number 3: Next up is the album fans waited years for, A N N I V E R S A R Y by Bryson Tiller. This album is the third studio album by Tiller which was released on October 2. It was released on the same day as his previous album Trapsoul hence the name "Anniversary." This album was, in fact, recorded five years ago in 2015, but Tiller released it this year and debuted at number one on US Billboard's Top 200 Chart.
      This album was highly waited on and it felt like a taste of instant serotonin to me. I enjoyed this album a lot especially due to my favorite song, Sorrows.
      Jessica Valdez, 10, stated, "I thought it was such a good album, it was like a
comeback for him especially after he hadn't released music in years, it sounded like his old singing but in a newer version."
      "Out of Time" and "Sorrows" were hands down the catchiest songs in the album. In "Out of Time," Drake stepped in and put the whole song together. If you are thinking about getting into Tiller's music, "Sorrows" would be the song to hear. Personally, I think Sorrows captures everything Tiller is about. Due to this album giving me everything I needed and satisfying what I wanted to hear from Tiller, I give this album 8.5/10.
      Number 2: My second favorite album of 2020 is "After Hours," by The Weeknd. After Hours was released on March 20 which is his fourth studio album. This album had multiple producers including DaHeala, Illangelo, Max Martin, and Metro Boomin. After Hours is widely acclaimed to the R&B and Pop genre.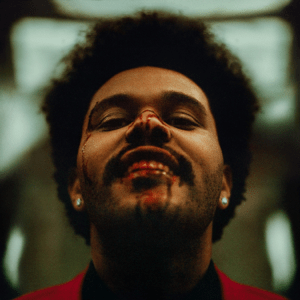 Hailey Mineo, 9, stated, "It helped me get through my quarantine depression and it gave me everything I was waiting for."
      After Hours was an album that was soothing to the soul. When The Weeknd says, "Leaving, leaving into the night," it was an out of world experience. The Weeknd's voice is like no other and his music was essential to me this whole year. It was catchy and helped me appreciate urban R&B. This album deserves a 9/10 rating.
      Number 1: My top album of 2020 is "The Slow Rush," by Tame Impala. This album was released on Valentine's Day and it was produced by Kevin Parker. The Slow Rush was released under the label Universal Music Australia and belongs to the Disco/Psychedelic Pop genre. 
      Wes Dyer, 11, said, "He has a really cool vibe and I like to listen to his music in silence and listen to his psychedelic sound; it is really unique."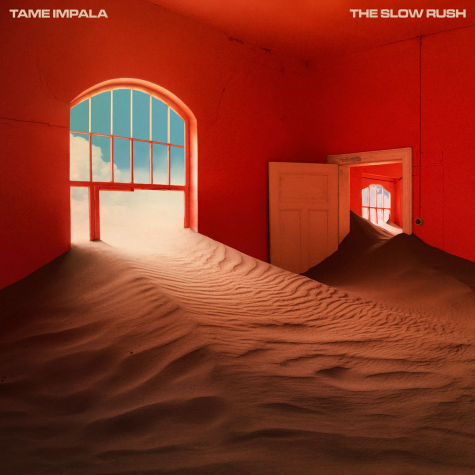 I remember being in school when this album came out and I was so excited for it. This was before the lockdown. When we were in the beginning of the lockdown I recall listening to the song Borderline on the album and instantly feeling happier. Along with the song Borderline, Breathe Deeper was another song that made me want to get up and be productive.
      Those were my top five albums of this year. Each and every album either helped me through a problem or made me feel like getting up and dancing. Music is essential to happiness and I am grateful these albums were released in time to provide comfort during this hard year.
Leave a Comment
About the Contributor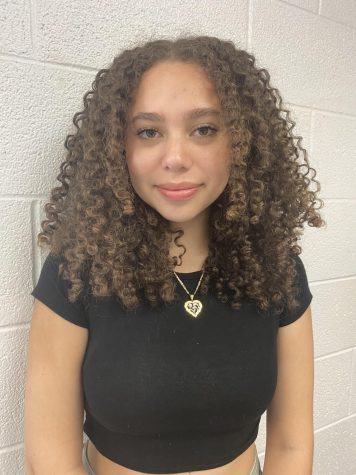 Dayanna Corado-Hernandez, Co-Editor In Chief
Hi my name is Dayanna, I'm a senior and Co-editor in chief of the newspaper. I love listening to music and watching movies.