MY FAMILY'S BATTLE WITH COVID-19
Westfield Singing
In the 1800s, Walt Whitman—a.k.a. "Our Great American Poet"–-used his voice to celebrate our nation's diversity. Proclaiming, "I Hear America Singing," Whitman painted vivid pictures of this melting pot we call America. His verses capture an ideal deeply embedded in our nation's creed: that we all have a place in the choir. 
Whitman also conveyed a passionate awareness that the journey involves challenges. Our "song" is often an ode to overcoming those challenges. 
This column will provide a voice to Westfield students who wish to share their trials and triumphs, paying tribute to our collective spirit of resilience.
---
      On Sunday, May 31, my brother, ten-year-old Jefferey Corado, felt weak. He did not want to talk to his friends, he did not want to eat, and he slept most of the day. Everyone in my family, including Jeffrey, was worried. We wondered if the cause of his symptoms was the coronavirus or his anemia.  Jeffrey has had Congenital Dyserythropoietic Anemia (CDA) for most of his life and it affects him every day. My parents decided to take him to the hospital for better care, but this was only the beginning. 
      The trouble actually began on May 15, when my dad, Ely Corado came home, worn out from work. 
      "I came home; I laid on the couch with a blanket over my face and tried to go to sleep, thinking this was all stress from work," he recalled. 
      After talking with my mom, my parents thought it was best to get tested the next day to make sure it was not COVID-19. 
      The test results came back on Thursday and we learned that my father had tested positive. That night was devastating. We all felt overwhelmed and clueless.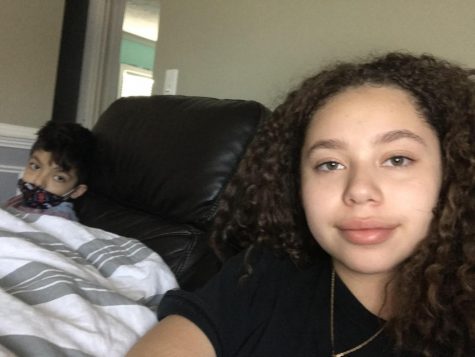 My mother, Noris Corado, was the second person in our family to test positive two days later.  My father had been isolating in my parents' room, and my mom then took the couch. 
      My brother and I were the last ones in need of testing. We were all nervous and we prayed that at least the two of us would test negative. Unfortunately, that was not the case; we all tested positive. 
      In the days that followed, everybody was in a different room; our only company was our phones and TV. Our brains were preoccupied with questions about work, school, our health, our loved ones, and the future. We were anxious. Ely was nauseous. He suffered an aching body, chills, a dry cough, and a constant need to vomit. Hearing him struggle from my bedroom, I would squeeze my eyes shut tight and pretend I could not hear a thing. 
      Meanwhile, in the other room, my dad's hacking cough persisted. With every cough, I wondered if he was going to recover. In the background, my mother's Latina news station, Univision, was constantly reminding me of the many lives already lost to this virus. 
      Thankfully, my mom, my brother, and I were all somewhat asymptomatic. Our only three symptoms were constant headaches, scratchy throats, and feeling as if we were in 100 degree weather.
      My mom was finding tips for easing coronavirus symptoms on Facebook and also getting advice from my grandmother in El Salvador on traditional remedies. Every night she would make us tea with ginger, honey and lemon. She would also make us lots of soups, a gargle or apple cider, and sodium bicarbonate. Her most soothing remedy involved boiling herbs, chamomile, vicks vapor rub, and eucalyptus plants. We would breathe in the vapors with a towel over our heads to prevent them from escaping.
      While in self isolation, our pain became compounded with tragic news. My aunt, and my mom's best friend passed away from colon cancer.
      "The hard part was not being able to have a funeral or mourn with loved ones because of the coronavirus." sighed Noris. 
      It was a difficult time, and it was one of the worst feelings not being able to properly say goodbye.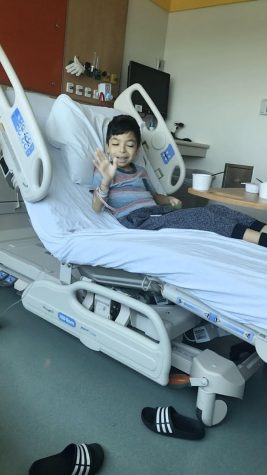 For the next few days we slept, strived to take care of ourselves and to keep occupied. We thought we were getting closer to recovery, and even though our symptoms were the same, everything was calm. Of course, that did not last long. Jefferey was so debilitated he could not even press the buttons on his xbox controllers.
      His eyes were yellow, and his skin lacked color. He looked totally downhearted. These are normally Jeffrey's symptoms when his hemoglobin level drops to the point where he needs a blood transfusion. He had one of those about five years ago.
      My parents were skeptical about taking him to the hospital. Of all her worries, the hospital was the one place my mom prayed we would not have to go. She had seen news stories about hospital staff isolating children without their parents due to the pandemic, and my mom would never want to leave Jefferey alone. Fortunately, they admitted  my dad and Jefferey when we made the decision to take him to Inova Fairfax Hospital.
      "They were very kind and made me feel safe. The nurse even hugged me,"  my little brother recalled.
      Jefferey's hemoglobin had indeed dropped to 6.4. My mother and I facetimed him everyday since they would not allow us to visit. A day later, he was discharged and returned home. He was soon back to his energetic annoying self.  
      After four more days, we all got retested. We were beyond happy to hear that we tested negative, and now had antibodies.
      "I felt free," Noris recalls.
      This experience has opened our eyes and helped me learn to appreciate the people around us. It was a horrible thing to go through, especially since it is very new and we didn't know anything about the virus. Some think that you need to have pre-existing conditions to contract the virus and it simply isn't true. My family is healthy and we still got infected. It is crucial that we continue to wear our masks, listen to the doctors, and practice social distancing.
Leave a Comment
About the Contributor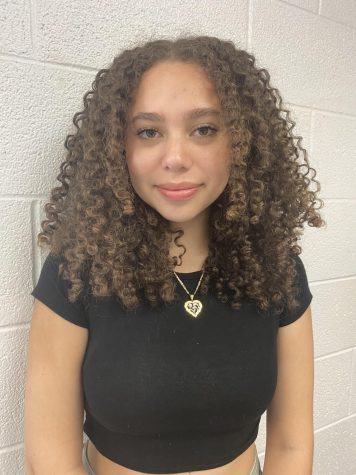 Dayanna Corado-Hernandez, Co-Editor In Chief
Hi my name is Dayanna, I'm a senior and Co-editor in chief of the newspaper. I love listening to music and watching movies.