REMEMBERING BERUK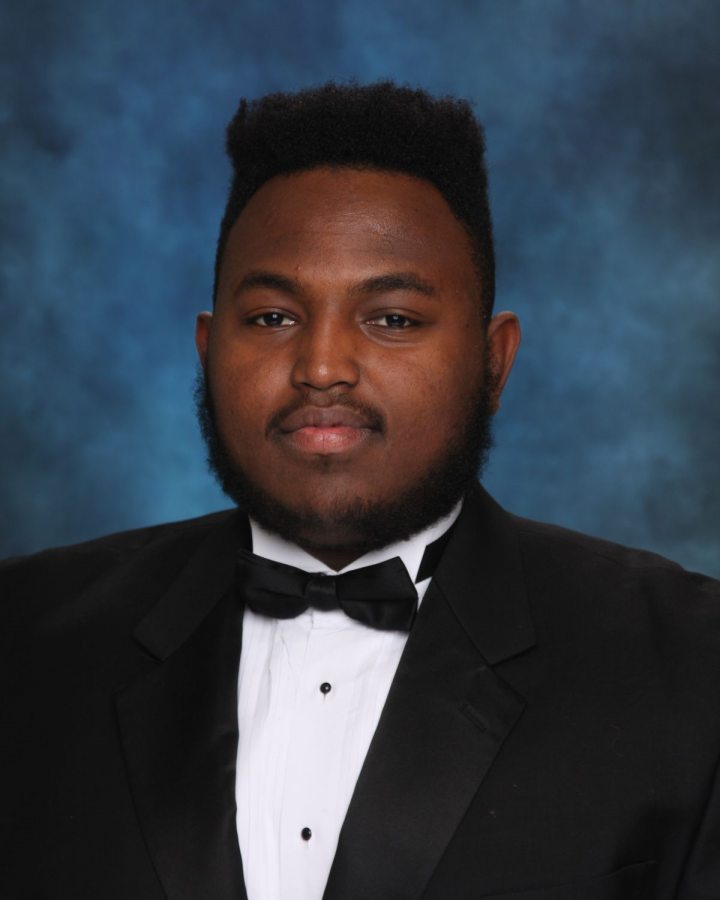 Beruk Mezgabu Kassa, age 19, passed away early last month from a heart attack.
      Beruk was born in Ethiopia on June 12, 2000. He lived with his parents, Aster and Mezgabu, and his three siblings- an older and two younger sisters.
      He was a senior set to graduate in June from Westfield High School. Following graduation, Beruk planned to go to Northern Virginia Community College with aspirations of working in the medical field. 
      Beruk was apart of the Westfield Varsity Football team and a beloved member of the Westfield community. All who knew Beruk adored his selflessness, goofy personality, and warm smile. Beruk was simply loved by everyone he encountered.
      Teachers remember Beruk as a quiet, respectful, and friendly student with a mesmerizing smile.
      "Beruk had an infectious smile and such a positive attitude.  He was never the most talkative but his quiet and calm spirit was a joy for me to see.  In my Fitness Instructor class, I saw him work hard to create great workouts for others and he was determined to become a certified personal trainer this year," recalled Lindsey Mettinger, Physical Education and Fitness Instructor Teacher. 
      "I had him his junior year for US/VA History. He was such a great kid. His smile lit up the room. No matter what day it was or what may have been going on he always had a smile on his face. We would see him this year walking into government either before (or after) the bell rang and he would still stop to say hi," said Emily Tsantes, US and Virginia Studies, and Student Government Teacher.
      "He had such a great smile and was such a genuinely nice young man. When we first got the email that he had passed away, another teacher asked if he was the same Beruk she saw Mrs. Tsantes and I talking to in the mornings. She never taught him, but recognized that he was a respectful, funny, and positive student. That was the kind of person Beruk was, and anyone who ever came into contact with him knew it," recalled Gretchen Snyder, US and Virginia Studies Teacher.
      "I knew Beruk for the past two years. He was always smiling and had a positive outlook on life. In the weight room, he worked very hard and helped the students that were new to lifting. He was the best spotter for whenever the stronger guys needed him," stated Kelly Deegan, Physical Education, and Personal Fitness Teacher.
      "I had Beruk twice, once in English 10 and this year in English 12. When I think of him I think of his smile; he always had a smile on his face, no matter the circumstance! He was a hard worker and very creative. He loved to draw pictures and was a talented artist. He was quiet in class and friendly. I miss him," remarked MaryEllen Webb, English Teacher.
      "Beruk was a 'gentle giant' with a big heart and an even bigger smile that I will miss the most. I first met Beruk when he injured his knee during football camp last summer and he told me he wanted to take Anatomy because he was interested in nursing, or maybe sports medicine, as a possible career. As I got to know him better I could see how he would do so well in a medical field because he was so kind and compassionate. I enjoyed watching him work on the many labs, especially his fascination with our heart dissection lab. However, Beruk was NOT fond of the rat dissection and I teased him about being squeamish. That smile of his I can still remember today!" said Karen Bendorf, Human Anatomy Teacher.
      Beruk was equally admired and cherished as a friend. 
      "I met Beruk last year he was very playful and kind-hearted. He was always there for his friends whenever they needed him. I remember playing basketball with him during the summer. I miss Beruk," remarked Fred Walker, 12.
      "Beruk was like my brother from another mother. I knew him for four years and he quickly became like family to me. He was more than a friend. Beruk was always so kind and brought joy to my day every time I saw him. Just the most unselfish person I have ever meant. I miss his smile the most," stated Ibrahim "Bigboi" Kamara, 12.
      Beruk will forever be remembered for his contagious smile and for being a loving son, brother, friend, student, and teammate—an amazing, young soul gone too soon. 
      Rest in Peace Beruk.
Leave a Comment