WESTFIELD ATHLETES' GIFT-GIVING TRADITION RUFFLES SOME FEATHERS
      Kaitlyn Chen, 9,  walks around Westfield's halls going to football players' classes, ready to present  them with colorful gift bags overflowing with Doritos and chocolates. The look of bliss enters the players' faces when they receive a bag with these and other treats–an Arizona drink, sparkly fuzzy socks, and maybe a thoughtful note.
      Cheerleaders giving gifts to football players during the playoff season is a tradition that goes way back. It has been around for so long, coaches cannot remember when it started. They believe it was initiated by the cheerleading coaches. The purpose was to reward the players for reaching the playoffs. 
      The tradition has always worked like this: a cheerleader gets assigned one or more Varsity football players. Each Friday, the cheerleaders go to the players' classrooms and drop off their gifts. If the players want to show their appreciation, they attend the cheerleaders' competitions. The football players do not have to pay for admission to these events, as their coaches cover the costs.
      A few cheerleaders have protested this longstanding gift-giving practice because they do not receive gifts in return. They also argue that cheerleading, too, requires hard work. This year Chen, a Varsity cheerleader, was assigned four players. She brought Chick-fil-a meals for them every Friday without any reciprocation.
     Chen said, "It would be nice to get something back, but they sometimes come to our competitions and support us, which is a good feeling."  
      Mia Soto, 11, who is not a cheerleader, stated, "I think the cheerleaders work twice as hard as the football players do, and some of the football players' positions are to stand there and guard while the cheerleaders are dancing in the cold with skirts on to support them, and yet they aren't receiving anything back."
      Cheerleaders report that their parents have also felt irritated with the tradition,especially given the time and expense involved with gift-giving.
      Many of the football players reported feeling grateful for the gifts they received from the cheerleaders. They always made sure they said "thank you" and assured the girls that their gesture was appreciated, they said.
      When asked if he would be willing to purchase gifts for the cheerleaders, Tahj Summey, 12, varsity football player, said, "I do feel bad, and I would have." 
      Michael Richie, 12, reported feeling "a little" bad for the cheerleaders. 
      Coach Simmons, Varsity Football Coach, asserted, " I can see why someone would think that… [it was an unfair practice], but when doing an activity like that it is really your decision whether you do it or not, and it shouldn't be based off whether it is reciprocated or not."
      Volleyball follows a gift-giving tradition that involves reciprocation. Freshman players are assigned to Varsity players whom they call "sisters." On every away game day, they exchange gift bags.. Although both people collect gifts, some parents still reportedly take issue with the practice because of the financial obligation. 
       Dina Belyachi, 9 said, "My parents were really annoyed about it because it would be almost every week, but the other person is very understanding when affording gifts isn't possible." 
      Some contend that gift exchanges are a good way to bond with other teams and make new friends. 
      Mai Tran, 9, said, " The exchange definitely helped us bond because even though the season is over we are still really close, greet each other in the halls, and text from time to time."
Leave a Comment
About the Writer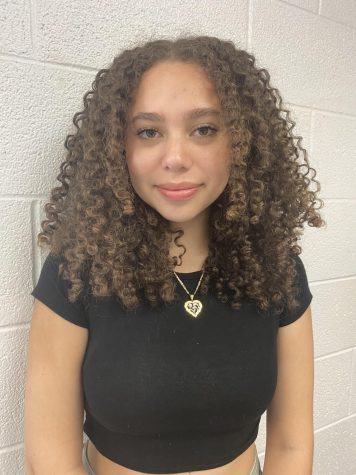 Dayanna Corado-Hernandez, Co-Editor In Chief
Hi my name is Dayanna, I'm a senior and Co-editor in chief of the newspaper. I love listening to music and watching movies.