WINTER SPORTS UPDATE
February 18, 2020
      The Westfield Varsity winter sports teams: Girls' Basketball, Boys' Basketball, Gymnastics, Swim and Dive, Wrestling, and Indoor Track and Field, have all been through accomplished seasons. As their regular season draws to a close, the teams are preparing for the postseason, where each hopes to win big.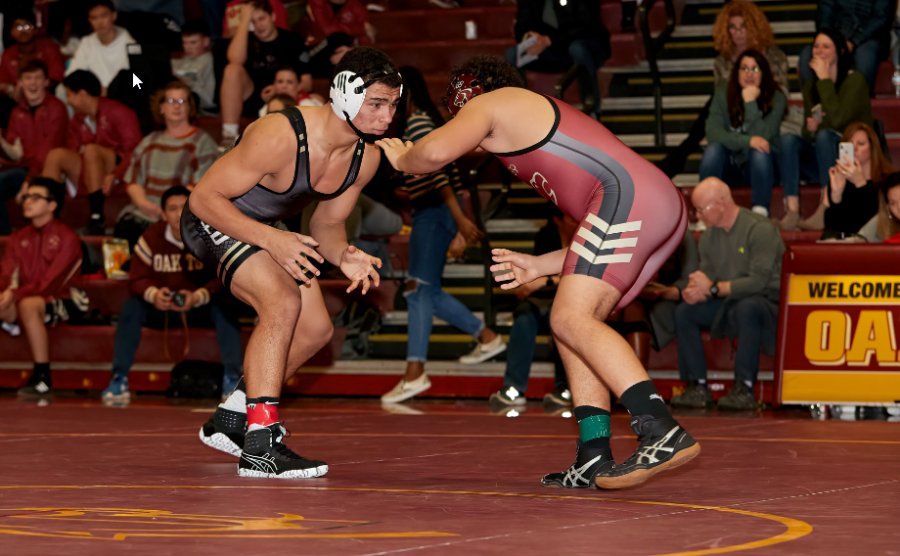 Wrestling
        The Wrestling Team, coached by Keith Sholders, PE teacher, had a great season with the team placing first at a tournament.
       As the season nears its end, Ryan Moses, 12, said," My current goal is for me to win the region and for our team to win the region as well."
The Wrestling team was able to realize this goal, winning the Region 6D Title on Friday, February 14th. They hope to collect further accolades in States.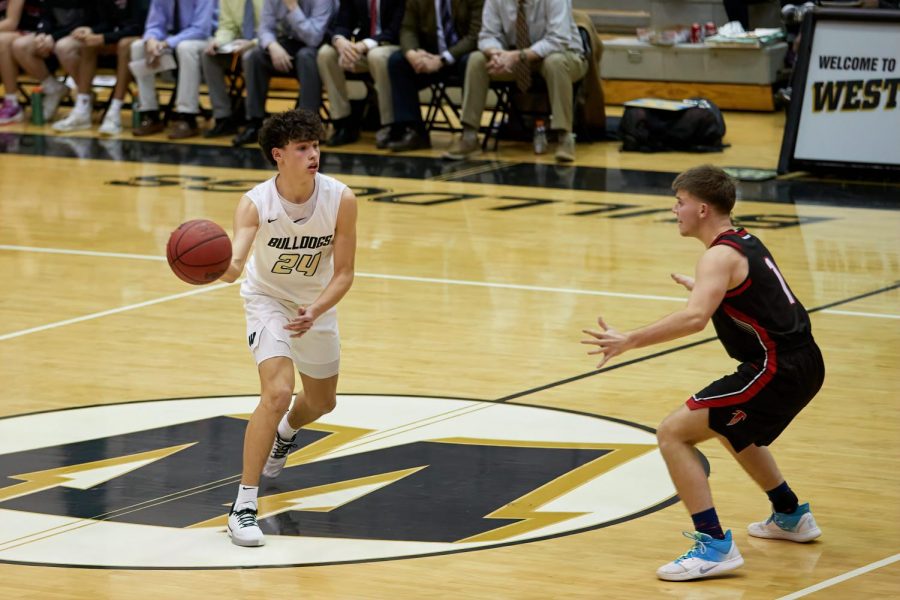 Boys' Basketball
      The Boys' Basketball Team, coached by Doug Ewell, PE teacher, has been grinding out their games. While the team has suffered several losses, it does not truly capture the talent of the team. They've improved vastly from last year with the addition of many key players: twins Kyle Whippen, 12, and Chase Whippen, 12; a new starting point guard, Jonny Farmelo, 9; Caleb Caiazza, 11; Wayne Byrd, 10; Austin Rogers, 11; and Will Vetter, 10. They have had a decent season but are looking to do much more. 
      Kamran Zahory, 12, said "We plan to dominate the region in the post season despite our record." 
      Zahory noted that despite his team's success, they still need work on their communication and accountability. The team, however, was able to impress in a recent overtime win against rival school Chantilly.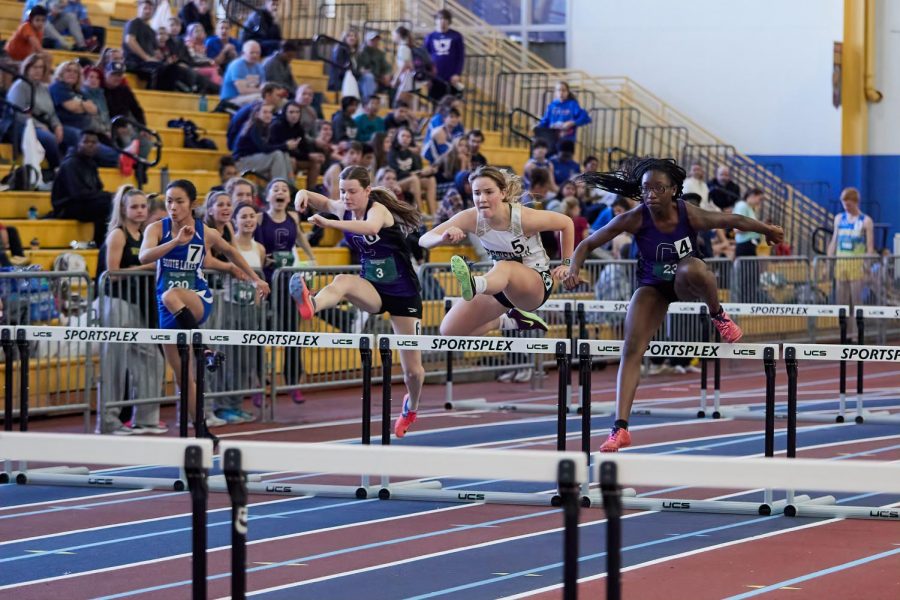 Indoor Track and Field
      The Indoor Track and Field team has had a successful season, with a number of school records broken. Many members of the track team have qualified for districts, regions, states, and nationals already. The athletes participating hope to do well and represent the school. To add to this success, school records have been set in the Girls 4×4 and Girl's Long Jump. 
      Kailee Corbett, 12, when asked about the season, said that the team " as been successful with the amount of people continuing on into the postseason and setting school records."
      The team hopes to go far in the postseason and earn accolades in regionals, states, and beyond.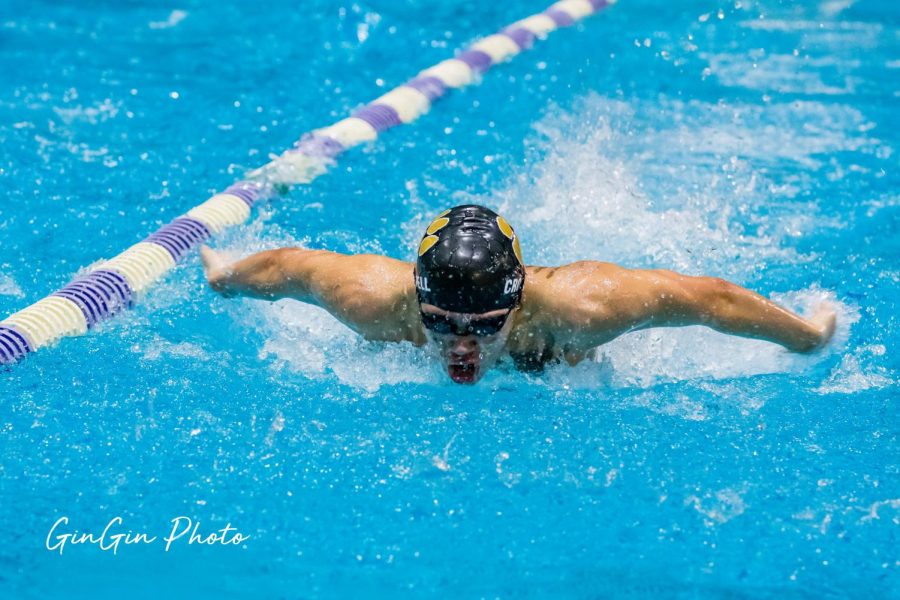 Swim and Dive 
      The Swim and Dive Team is coached by Coach Ramey and is 2-5 on the season with one meet left. 
      When asked about a significant performance, Logan Kimmell, 12, said William Beamon, 11,  who just joined the team this year, "got the regionals cut in 100 Breaststroke." 
      He added, "The season was good, it took some adjusting to get used to a new coach, but it was a lot better than previous seasons." 
      While the Swim and Dive Team hasn't performed exceptionally well, they have improved.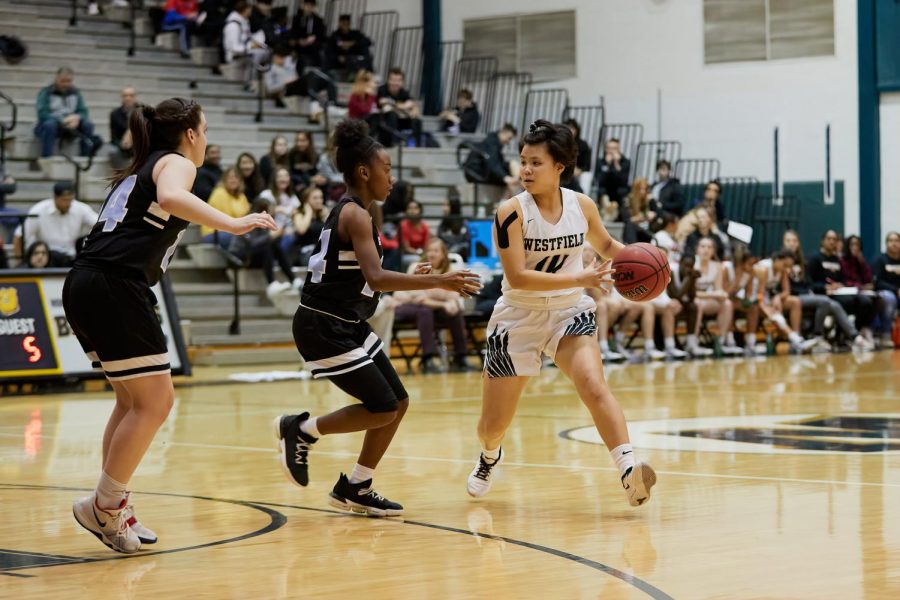 Girls' Basketball
       The Girl's Basketball team is 9-7 and having a spectacular season. 
      When asked about the team, Victoria D'ercole, 12, said, "This season we have improved so much. We all feel like we have something to prove since last year our season ended much earlier than we would've liked. Every game we prove how much we deserve to be respected on the court and I couldn't be more proud of how well we are playing so far." 
      The Girl's Basketball team has come a long way and played great this season. They hope to continue on this hot streak and make a run for the district championship.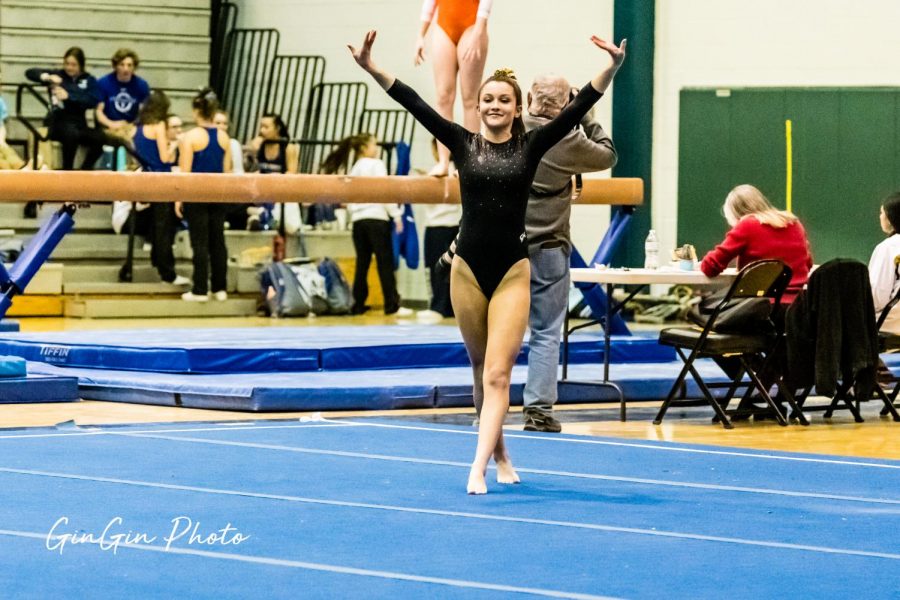 Gymnastics
      The Westfield Gymnastics team has had a fun season. Uniquely, the gymnastics team is mixed with Centreville's Gymnastics team, so athletes from rival schools work together for this sport. 
      Megan Richmond, 11, says, "The season has been really fun because a lot of new people joined the team this year."
      Due to this however, the Gymnastics team hasn't performed extraordinarily well. 
      As the season comes to an end, Megan says, "A few of my teammates, including some Centreville girls are going onto regionals, so I'm hoping to support them."
         Overall, Westfield has had a great winter season. Many of the teams and athletes are performing impressively well and getting prepared for the postseason.