TEACHER OF THE ISSUE: AMANDA BLIZZARD
February 18, 2020
      Students and staff can often hear a roar of laughter down A hallway. The source of this joy is Ms. Blizzard's classroom, A118. 
      Known for her wit, sense of humor, collection of watches, socks, and quirky historical shirts, Amanda Blizzard, AP US History teacher, is a cherished member of Westfield's community. She is actively involved in programs around the school, for instance she is one of the sponsors of the National Honor Society. Blizzard was also a former softball coach.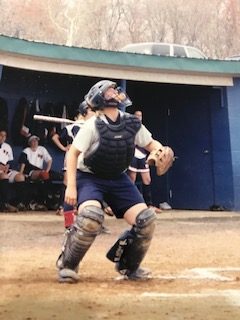 "I have worked with Blizzard since coming here in 2006. She is a very prominent figure at Westfield [that] brings the whole package to the school. Blizzard's charisma, exceptional knowledge, character, and teamwork makes her loved by her colleagues and students alike. She is pretty outstanding," said Lon Pringle, US VA Studies and Philosophy/World Religions teacher.
      "Ms. Blizzard and I have been colleagues for almost 15 years. She brings energy and passion to the social studies department and takes an interest in the lives of her students. I have gotten to see how much she genuinely cares and thinks about people," stated Ryan Chapman, AP World History and SGA teacher.
      Blizzard grew up with her parents and two older sisters, Kerry and Emily, in Woodbridge, VA. She attended Rockledge Elementary, Woodbridge Middle, and Bishop O'Connell High School. She played softball and volleyball in her youth and through high school. By the end of her senior year, Blizzard was a four-time state champion, all-district, region, state, and met in softball. With her team holding the national record for the most innings without giving up a run, 138 innings. Blizzard was equally successful in volleyball being an all-district, region, and state player. After being heavily recruited by Division I schools for both sports, she decided to commit to Mount St. Mary's University for softball.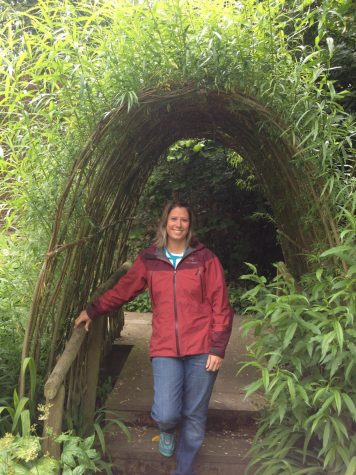 As a collegiate athlete, she took some time during her freshman year to adjust to the new environment. Getting accustomed to her classes, managing time, and training schedules were all a part of her learning curve.
      "Finding the right group of people, staying on top of my school work when traveling, and getting the right resources were a challenge I quickly encountered during my freshman year," explained Blizzard. 
      Off the field, Blizzard majored in social studies education and received her a master's in history. Initially, she planned to work in a museum, but later decided to opt for a more sociable profession as a teacher. Blizzard became the head coach for softball in 2005. Over the six years she coached, the team won three district titles and two regional titles. 
      Blizzard has been a teacher at Westfield for 15 years. She has taught regular and honors US Government, AP US History, and AP Human Geography. The unpredictability of teaching is her favorite aspect of the job.
      "No day is ever the same. Every class period and student is different. This profession is always evolving and changing so much which I love," remarked Blizzard.
      Of her time at Westfield, Blizzard reflected on her fondest memory here.
      "Out in the football stadium, we held a vigil honoring Westfield alumni victims in the Virginia Tech shooting. Everyone wore white that day and it is the only time I can remember when every person was supportive of the cause. I remember thinking this is a community. That is what Westfield means to me, community," stated Blizzard.