A LOOK BACK AT THE TRENDS OF THE DECADE
From 2010 to 2019, thanks to the widespread use of the Internet, various trends arose. Celebrities took part in them and helped bring more attention towards them. Many of the trends from this past decade are still relevant in 2020, while others are not. Here is a list of them, ranging from music to social media apps.
 2010
"Baby," by Justin Bieber, was every teenage girl's favorite song. Although the song was released in 2009, it hit high in charts in 2010, resulting in Bieber winning an AMA.
"It is still a bop to this day, 10/10," exclaimed Safia Nur, 12.
2011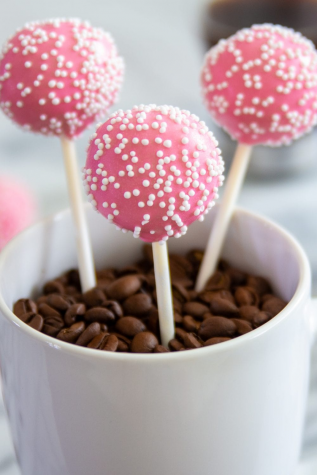 2011 was the year of cake pops. Angie Dudley created a "cake on a stick," back in 2008. Four years later, Angie's blog received 3.8 million views per month in 2011. Dudley then published a book selling more than half a million copies and became a New York Times best-selling cookbook author. Kayla Kucaric, 11 rated this delicious trend a 6/10.
2012
The song/dance Gangnam Style was created by a South Korean singer named PSY. Once the dance was introduced in America, even while not knowing the meaning of the lyrics, as it was in Korean, everyone loved it. Gangnam Style was so popular in America, PSY taught Britney Spears the dance on the Ellen Show.
"It was very repetitive, 2/10," recalled Makhii Burgess, 9.
2013
The majority of teenagers and young adults used Vine. Vine was an app, similar to Tik Tok, the popular app this year used to create short six second videos. Many people argue that Vine, unlike Tik Tok, had better content and was used in a more playful way. Daija Bell, 10 rated it a 8/10, claiming that it was "funny to watch."
2014 
"#AlexFromTarget" broke the internet in 2014. Alex was an average 16 year old teenager working at Target, when a customer found him attractive, snapped a photo of him, and then took it to Twitter. Thus, the hashtag #AlexFromTarget began. He then appeared on Ellen and was mentioned in the New York Times. Many agreed that his fame was undeserved, believing it was "dumb," including Muhammad Shiekh, 10, who rated it a 7/10.
 2015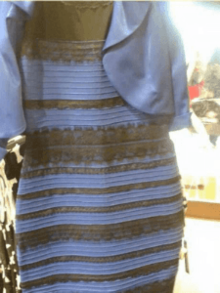 The viral blue and black or white and gold dress had everyone arguing. Some saw the colors blue and black, while others saw white and gold. The controversy over the dress was discussed on various talk shows.
"I think it was totally dumb, 2/10," exclaimed Maria Ferkova, Spanish teacher, who sees the colors white and gold.
"9/10," stated Brittany Burke, ASL teacher, who sees the opposite pair, blue and black.
 2016
 Chokers, a tightly fitted necklace, rapidly came back in style in 2016, and was worn by many teenage girls. Chokers date all the way back to the 1920s, when it was first introduced.
"8/10", stated Kyla Bradely, 10, claiming "it went with everything."
2017
Fidget spinners were initially created to help people who had trouble focusing or those with anxiety, but was quickly used by everyone, becoming the most popular trend in 2017. They were sold in almost every store.
"I remember my sixth grade teacher banned it from the class because everyone was playing with it the whole time," recalled Shiva Karkehabadi, 9, "6/10"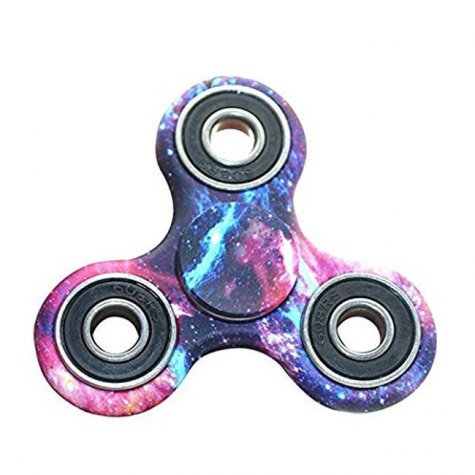 2018
"Vsco girls" was a well known term in 2018. The basic definition of a "Vsco girl" is a girl who buys hydroflasks to "save the turtles" and wears an abundant amount of scrunchies.
"They are basic," stated Charlotte Fox, 9, "5/10."
2019
Tik Tok was created in 2016, but has become a widely used app in 2019. It is an app similar to Musical.ly and Vine, used to create short videos.
Rukia Kadhem, 12 gave this popular app a 7/10, stating that it has "creative people, and a wide variety."
Majority of Tik Tok users are teenagers and young adults, but the app can be used by anyone. Even celebrities have joined the Tik Tok-trend, some as big as Cardi B. and the Jonas Brothers.
Leave a Comment