WESTFIELD'S TEAM ELITE: WHERE ARE THEY NOW?
January 5, 2020
      After school, members of Team Elite, now Westfield alumni, prepared for practice. They decompressed from the school day and into their dri-fit shirts, breathable short shorts, and running shoes. At the track, they awaited workouts demanding either paced reps or long runs which allowed for more relaxed running. 
      Since high school, Team Elite has traded their school days for workdays, dri-fits for button-downs, shorts for pants, and trainers for dress shoes. As most members return home after work, a few still head to practice now as track coaches at their alma mater. 
      Team Elite raced to multiple state titles, All-American honors, and school records, but it is their journey to becoming some of the nation's best runners rather than accolades that cemented their legacy at Westfield.
      Runners of Westfield's 2012-15 classes, Max Chambers ('13), Jeff Edmondson ('13), Nathan Kiley ('13), Steven Mitchell ('12), Nick O'Connell ('14), Troy Sevachko ('13), Kahlil Shepard ('14), Tyrone Walker ('12), and Brenden Wallace ('15) made up Team Elite. Kelly Deegan, Head cross country and former track coach, coached them with her husband, Greg Deegan.
      Team Elite ran to a combined 11 school records of which only one has been broken; 17 all-state finishes, including six state titles; four All-American finishes, with a national title from Kiley his senior year; and a 2012 Penn Relays 4×8 title which they followed up with a close second the following year. Their 4×8 received national attention as they got three state titles, All-American finishes, and a coveted Penn Relay wheel. Team Elite's school record in the event currently stands as the second-fastest of all-time in the state and eleventh all-time in the country; only three other teams have run faster than since their 2012 relay.
      Team Elite's diverse collection of runners each brought various insight, experience, and character to the group. All the members credit their success as a byproduct of the uplifting atmosphere within the group. Each member had a different start to running, but as they realized their potential, fully committed to the group.
      "If any member of Team Elite wasn't there when the rest were, they probably wouldn't have been as good. They all just fed off each other and bought into the team. It is so easy for athletes to be selfish and think only about themselves. Running relays especially gave each one of them a greater sense of meaning," remarked Mrs. Deegan.
       The Watchdog caught up with the members of Team Elite to reflect on their running careers and see where they are now.
Max Chambers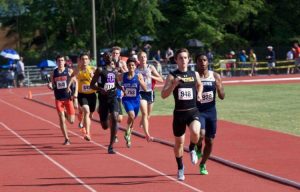 Chambers grew up playing soccer coming into his freshman year and joined cross country to stay in shape. Even though he was one of the sillier members of Team Elite, Chambers was respected for his diligent work ethic and progression throughout his career.
        "Max was a tough and strong runner. He was fearless and always gave each race everything he had," said Ryan Chapman, former assistant cross country and track coach.
After high school, Chambers attended Richard Bland Community College where he played soccer and track for a year. Chambers now works as a car salesman.
Jeff Edmondson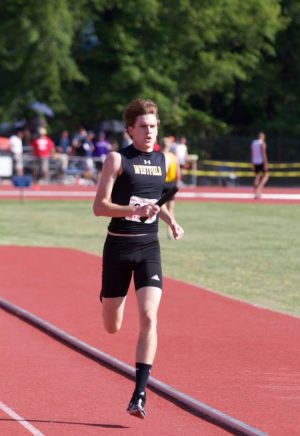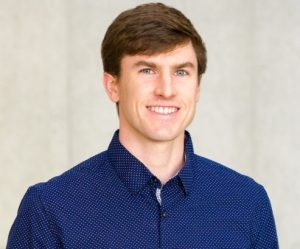 Edmondson began running as a member of the CYA track club in elementary school. Although he did not enjoy running much then, he came out for track his freshman year. Having not run during the cross country or indoor seasons, Edmondson joined the outdoor track team as a result of encouragement from his mother and the opportunity to be with friends.
     Going into high school, Edmondson never focused on the glories of running. His coaches particularly admired his persistent drive and grit during the latter part of his high school career. He started experiencing injuries but was able to overcome them and continue to build upon his prior success.
      "When Jeff joined outdoor [track] his freshman year I remember his two-mile race at a league meet. That was when I knew he would be good. Everyone at the meet watched him wondering who that fast kid was. Once he realized his speed, Jeff grew from there," Chapman remarked on Jeff's growth as a runner.
      For Edmondson, Team Elite's 2011 Outdoor State Meet had many breakout moments for the group. Their 4×8 placed fourth and 4×4 fifth with three sophomores on both relays, and Walker placed 2nd in the open 800m. This served as momentum for Edmondson going into the following season, with his most memorable moment being their 2012 Penn Relay 4×8 win.
      Edmondson was equally as talented in the classroom, as he went to the University of Alabama on a full-ride academic scholarship, majoring in civil engineering. During his freshman year at Alabama, he walked on to the cross country and track teams. Unfortunately, his collegiate career ended in his junior year due to a medical withdrawal. 
      Currently, Edmondson works as a civil engineer in transportation planning and an assistant distance coach for cross country and track at Westfield. 
Nathan Kiley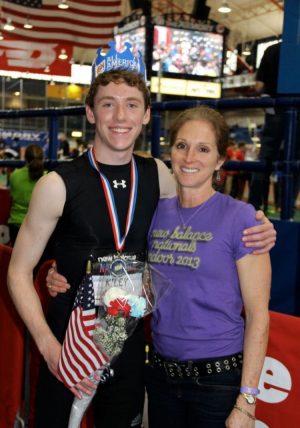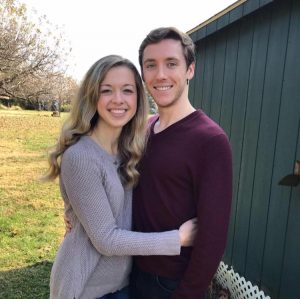 Growing up, Kiley was immersed into running culture early on as his mother, a former collegiate runner, signed him up for youth track. Even with his prior experience running, Kiley did not think about performing on the national stage until his junior year when Team Elite began to win big meets and he realized not only their potential as a team, but also himself as an individual. As a freshman, Kiley's knowledge of the sport from youth track grasped the attention of all his coaches.
      "Nathan was the most mature running-wise of the bunch coming in his freshman year. His knowledge about the sport and experience as an AAU runner aided his success as he improved throughout the years," recalled Chapman about Kiley freshman year.
      Kiley's fiery tenacity grew each season. This mindset earned him an indoor 800m national champion and outdoor 800m state champion titles his senior year. Like Edmondson, Team Elite's Penn Relay win is Kiley's favorite high school race. The relay ran to a US #1 in front of an amassed crowd of 50,000 spectators, beating the best team in Jamaica that year. 
      After high school, Kiley committed to the University of Virginia, where he majored in economics on a partial athletic scholarship. Once accustomed to his challenging training schedule, Kiley claimed an ACC title in the DMR, two-time All- American honors from that relay (1st and 2nd team), as well as becoming a two-time 2nd team All- ACC performer.
      Since graduating, Kiley works as a government contractor. He has also been a coach for three years at Westfield. 
Steven Mitchell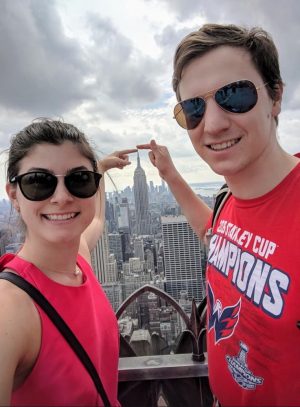 Following the path of his older brothers Ryan and Eric, Mitchell decided to run in high school. Beginning with cross country, running exposed him to more people going into his freshman year. Mitchell's patience and fortitude as a runner resulted in his improvement, which contributed to Team's Elite 4×4 and 4×8 indoor and outdoor state titles sweep in 2012.
      Coming in as an athlete fast enough to be varsity, Mitchell worked to become competitive on the district level and beyond to meaningfully impact the team. His dedicated effort at practice paid off, and by his senior year, was able to score beyond the district meet. At outdoor states Mitchell's senior year, he ran the lead-off leg on their 4×8 relay. The group claimed its 3rd state title from that relay. 
      "Team Elite's 4×8 relay win at an invitational my junior year stands out to me because it was the fastest we had run a 4×8 in a while. This clarified to me that I did not have a guaranteed spot on the team and needed to work harder every season,'' said Mitchell on Team Elite's breakout performance.
      "We expected Steven to be good. He came from a family of runners so we knew he would improve. He took every opportunity like running a strong lead-off leg his senior year at states," explained Mrs. Deegan about Mitchell's potential as a runner.
      Mitchell went to George Mason University where he met his wife and walked on to the track team. He bested most of his personal bests from high school, making IC4A's and conference his freshman year. Lingering conditions from high school flared up again causing him to stop running. 
      Mitchell's passion for computers led him to become a software developer for Accenture Federal. 
Nick O'Connell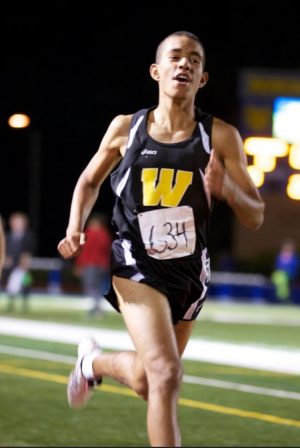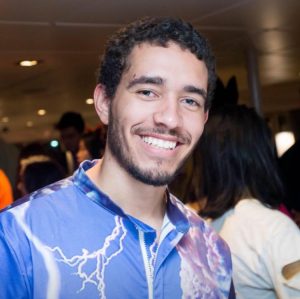 O'Connell decided to join the cross country team during his freshman year. He continued to run throughout the track seasons after running well in a mile during PE. He wanted to pursue his potential as a distance runner. This belief drove O'Connell to break the two-mile school record, which has yet to be broken.
      "Once O'Connell's enthusiasm for running came, he worked hard and became one of the best milers in the state," remarked Mrs. Deegan.
      Following his first year at Massachusetts Institute of Technology, O'Connell stopped running in order to dedicate more time to his classes.
      Since graduating, O'Connell has interned for Google and works for Oracle as a software engineer.
Troy Sevachko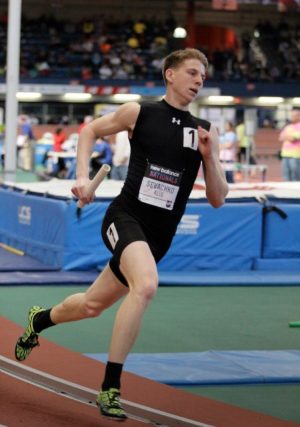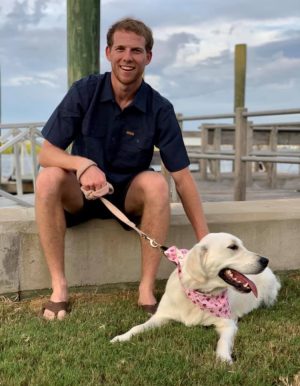 '
       Sevachko comes from a family of runners and realized his running ability early on in elementary school. Knowing running would have some role in his life, Sevachko joined the track team when he entered high school. Initially, he ran to stay in shape for football and lacrosse. Like other members of Team Elite, once realizing his talent and future as a runner, Sevachko decided to commit to cross country and track.
      The entirety of Sevachko's junior year instilled in him the belief that Team Elite had some of the best runners in the state and nation. Going undefeated in their 4×4 and 4×8 relay and winning Penn Relays served as monumental moments for him.
      Sevachko ran at the College of William and Mary all four years. By his senior year, Sevachko adapted to his training and class schedules. While Sevachko did not achieve the amount of progression he hoped for, his determination produced great performances in his collegiate career.
      This is Sevachko's first year as a US and Virginia history teacher at McLean High School, and his third year as a track coach at Westfield.
Kahlil Shepard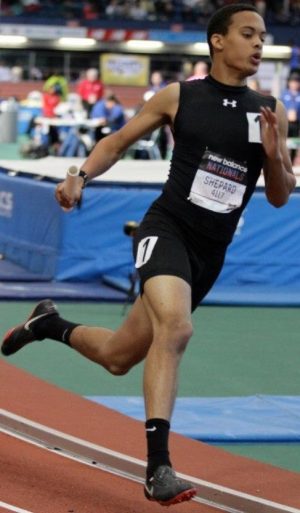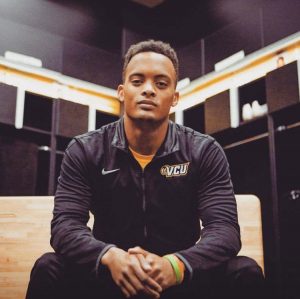 The 400m runner's start to running came his sophomore year when Mrs. Deegan, his gym teacher at the time, pushed him to try out for the track team. Initially having joined to fill up the spare time he had after school, the idea of becoming an elite athlete did not cross his mind, says Shepard. Eventually, after training with Team Elite, the drive of the other members to be the best motivated him as well. 
      His favorite race memory is their 4×4 relay's fifth place, All-American finish at Indoor Nationals.
      "Being All-American meant the world to me at the time," recalled Shepard.
      Following high school, Shepard attended Virginia Commonwealth University on an athletic scholarship.
      Shepard experienced the typical adjusting period to being a collegiate athlete. Adjusting to a new environment, classes, and rigorous practice schedule while allotting free time took some time for him.
      Currently, Shepard works as a communication intern at an NGO (Non-Governmental Organization), and for news organizations and fashion brands creating visual campaigns and events in New York City. Shepard recently finished a graduate program in media production technology and wants to work more in the Journalism field.
Tyrone Walker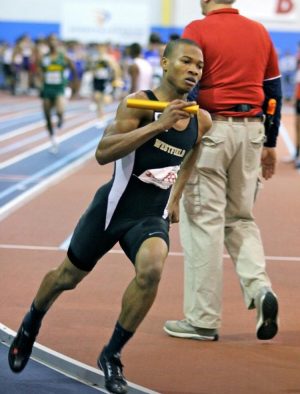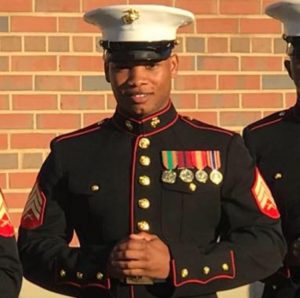 Walker began his athletic career as a football player. It was not until his freshman year when the football team required participation in track workouts did he become interested in running. Moving from Texas to Virginia in his junior year, the confidence and leadership he brought drew out the same traits in the other members of Team Elite. 
      "Tyrone brought the intensity and confidence to the group. He got the other guys to believe in themselves. After he graduated, the boys carried that confidence with them," said Mrs. Deegan.
      Until his senior year, Walker's primary sport was football. Once realizing his talent on the track, he wanted to be one of the best runners in the country. His impenetrable form anchored their 4×8 to its Penn Relay win. With all of the group's accomplishments by his senior year, their 4×4 relay at Outdoor Nationals, Walker's last race, was his most memorable.
      "At the moment I was able to reflect and look back on everything we had accomplished and how much fun I actually had being around them," he recalled.
      Walker continued his running career at Mississippi State University. He ran cross country and track there for two years. The adapting period to collegiate running was difficult for Walker, as he struggled to stay healthy with the increased mileage and training intensity. 
      Currently, Walker serves as an US Marine working as an embassy security guard. He travels to various US embassies around the world and provides protection. After losing his passion for running, he joined the Marines because of his family's military background.
      Walker's running experience helps him keep up with the physical demands of being a Marine. Mentally, he has carried the same mental strength that he used in training and races in day to day life. Since college, he found his love for running once again using it as a way of release.
       "Running now for me is like my happy place. I run to clear my head or just get away from everyone and everything. I run now and more because I want to and not because I have to. My passion for competition is no longer there, but I have regained my passion for running just for fun," said Walker.
Brenden Wallace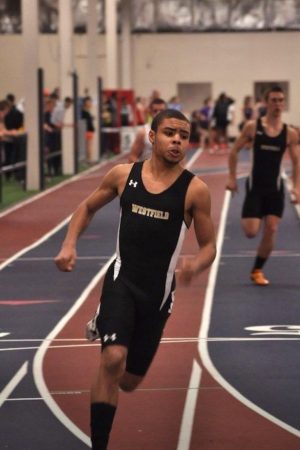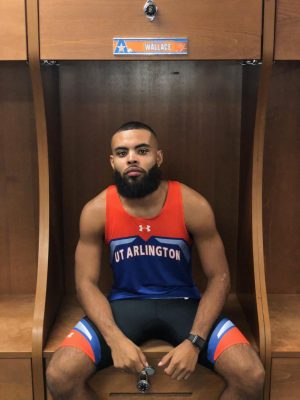 Wallace began running as a sixth-grader in Arizona racing kids in neighborhood street races up and down the block. This led him to try out for the track team freshman year at Westfield. 
      His coaches remember him for his knowledge of the performances of every athlete he competed against and trained with. His belief in his potential coming in as a freshman led to a successful debut track year for Wallace. 
      "Whenever I ran with Team Elite, we had huge goals of not only breaking the state record but eventually medaling in the New Balance Nationals meets," said Wallace.
      Wallace moved from Westfield to John Champe High School his sophomore year. During his time with Team Elite, their 2012 outdoor regional 4×4 relay was his standout race for the group. Their 4×4 relay broke the 3:20 barrier without their best lineup. Running the 500m at the State meet freshman year was Wallace's favorite high school race.
      Wallace is currently a senior at the University of Texas at Arlington. His collegiate career has been fairly successful, having achieved All- American honors and four conference titles. Following graduation, he plans to become a teacher and a coach. Wallace is also interested in the possibility of running overseas as well.