WINTER HOLIDAY TRADITIONS AT WESTFIELD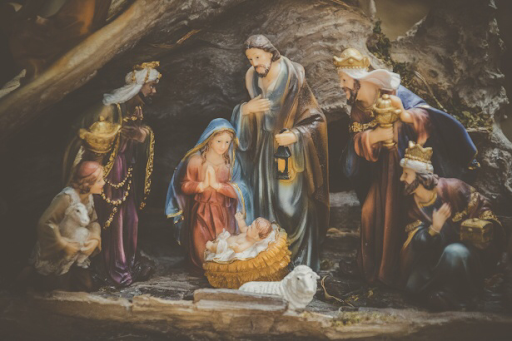 Within the flow of students, faculty, and staff at Westfield, there is a multitude of cultures which the school prides itself in. During the holiday season, the school's diverse community observes unique and meaningful holiday traditions.
      At Westfield, such traditions are often influenced by religious beliefs. While religion is a major component of those traditions, secular individuals carry out similar celebrations during the holidays as well.
                                                            Christmas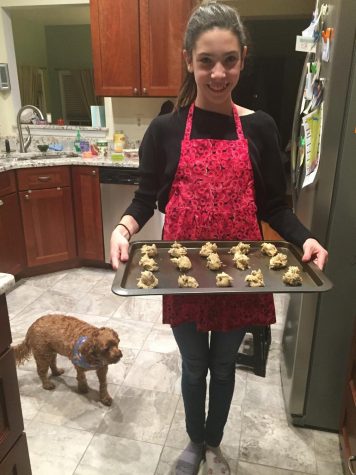 In the Christian church calendar, Christmas honors the birth of Jesus Christ on the 25th of December. Leading up to Christmas, Christians decorate their homes with wreaths, trees, and lights. Gifts are popularly exchanged on this holiday. Christians attend church services on the eve and day of. 
     "During the Christmas season, I volunteer for charity work through my church. Last year I raised money for St. Jude's hospital. I attend Christmas mass and get to spend time with family that comes over," said Carrie Weston, 11.
      "While I am not religious, the holidays are a great time for me to get together with friends and family. I usually visit part of my family that lives in Maine. I make cookie boxes for all of them during Christmas time," stated Lily Campbell, 10.
Hanukkah
      For eight days and nights, Jews celebrate Hanukkah in commemoration of the Second Temple, a Jewish holy temple, being rebuilt in Jerusalem. Hanukkah starts the twenty-fifth of Kislev and ends of the second or third of Kislev, in the Hebrew calendar. Each night, a candle on a menorah is lit. The six outer candles represent human knowledge and the center candle their guidance from the light of God. Hanukkah traditions include playing dreidel, eating traditional Jewish dishes, sharing chocolate coins known as Hanukkah gelt.
      "During Hannukah my family and I celebrate as much as possible during the day. This is the time where I can be thankful and spend time with them," explained Danny Fertel, 11.
Hindu Traditions
      Popular holidays in Hinduism such as Diwali and Holi do not occur in the winter. Many Hindu families gift presents during the holiday season and take the opportunity to visit family outside of the country.
      "I volunteer at my temple during this time and visit family. I have family in Botswana and India that I do not see often," stated Vivek Pothineni, 10
                                                           Islamic Traditions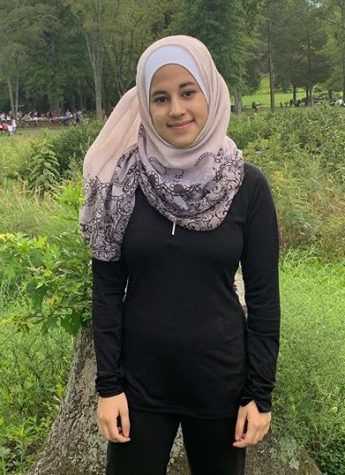 The timing of the major Islamic holidays, Eid and Ramadan, vary along with the Islamic calendar. Neither holiday occurs within the winter holiday season this year. Some Muslims, however, use this time to gather with family or admire festive celebrations of other holidays.
      "At my mosque, I plan and host events with my Sunday-school class during the holidays. We have a lot of fun eating food and hanging out," remarked Sara Altarazi, 10.
Kwanzaa
      Individuals of African heritage in the Caribbean, South America, and the United States celebrate Kwanzaa from the twenty-sixth of December until New Year's Day. Over the seven days of the holiday, each candle on the "kinara" is lit. The candles symbolize Nguzo Saba, the core principles of Kwanzaa, unity, self-determination, collective work and responsibility, cooperative economics, purpose, creativity, and faith. At Westfield, Kwanzaa is not commonly celebrated by many families.
     For some Westfield families, holidays are a time to give back through community service or charitable giving. Helen Mondloch, English and Journalism teacher, described her extend family's tradition of limiting the exchange of gifts and using the money saved to make a sizable donation to New Hope Housing, an organization that ministers to the area's homeless. Among the several shelters that New Hope supports is Mondloch House, which was founded in 1978 as the county's first homeless facility. It was named for Mondloch's father-in-law, the late Bob Mondloch, a devoted advocate for the poor. 
      "I was fortunate to marry into a family that really engages the true meaning of Christmas and the holidays," said Mondloch.
Leave a Comment