UNDERGROUND OFFICE ASSISTANTS OF WESTFIELD: THE BUSINESS CENTER
      Paper handouts are a crucial part of a teacher's curriculum, but the process of printing them out takes time — time that teachers often do not have. But there exists an organization relatively unknown by Westfield students, known as the Business Center. It lends a helpful hand in printing out paper handouts for teachers. The students who work at the Business Center perform several other services as well, such as laminating sheets, managing order forms, sending mail, copying papers, and even delivering their jobs to their customers.
      Soraya Rahnama, Work Awareness and Transition (WAT) Teacher, works alongside Jennifer Reid, Instructional Assistant, in keeping watch over the Business Center. They have both worked as special education teachers for as long as they have been employees at Westfield, four years and three years, respectively.
      The Business Center is a repurposed Special Education program, where students learn important office skills. Formed three years ago, the Business Center has drawn a lot of attention as of late. Teachers across all the departments take advantage of its services to reduce their heavy workload, which often requires them to do extra work at home. These teachers can send the digital copies to Rahnama or give them to her as a physical copy to be copied and distributed. 
      "We really try to help the teachers as much as we can," Rahnama remarked.
      The Business Center also offers a coffee delivery service. Teachers can order coffee and have it delivered to them by the Business Center students in a coffee cart. The in-school business is charging $1 per cup. Recently, the Business Center and its Special Education classes associated with it migrated from C Hall to Room G103. 
      With the change in location has also come an expansion of the coffee business, which now has a brand new self-serving station (for teachers exclusively) that allows teachers to walk in to Room G103 and serve themselves coffee for a dollar. If the teachers bring their own mug to use as a drinking vessel, the price is cut in half, 50 cents per cup. The coffee business has recently started making cookies for Cookie Grams, a service made available on special occasions that allows you to buy cookies and send them to anyone in the school.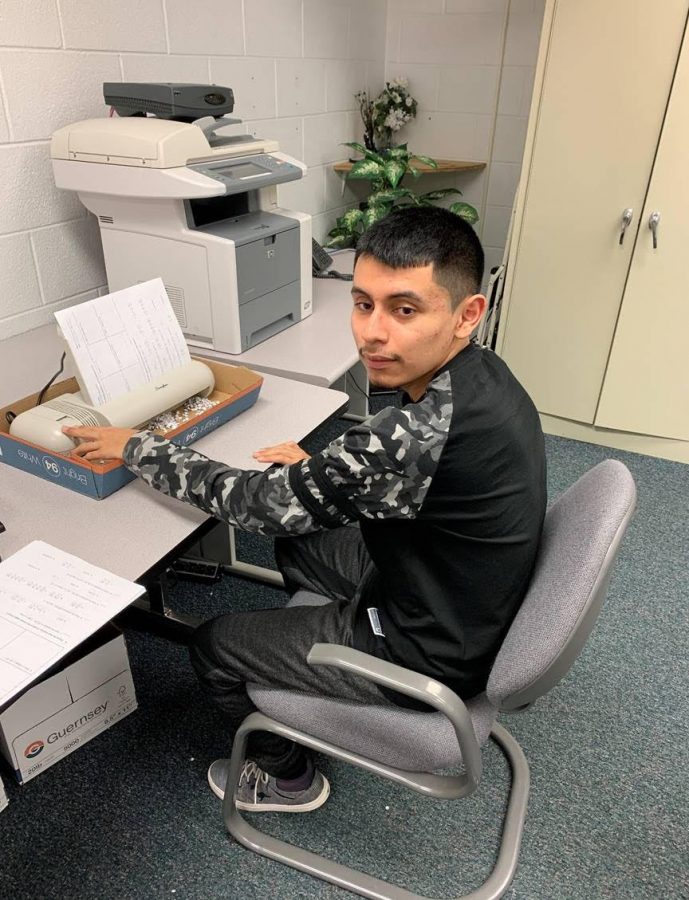 The coffee business sells a variety of caffeinated and non-caffeinated hot and cold beverages. Their incomplete list includes iced tea, iced coffee and hot chocolate.  Ever since the form was put up three months ago, an average of three customers per day order coffee. "It's a legit business… we're working on breaking even, to replenish what we use,"  Reid remarked.
      "Hopefully, we can expand… You walk in and see that it's a real cafe," Rahnama followed up.
      Teachers have expressed great appreciation for the various services provided by the Business Center. 
      "It's been really beneficial," explained Miss Murphy, History Teacher. "It has given me the gift of time, and it allows me to focus on important parts of my job." 
      Others recognize the program's inclusive aspect. 
      Larissa Fermin, English Teacher, said, "It includes students who may otherwise be overlooked and allows them to participate in the school in a positive manner." 
      The students themselves enjoy playing an active role in their school. 
      Nicolas (Cole) Lamb, 12, WAT Student and Member of the Business Center, said, "I love to work in the Business Center because I get to help out teachers to make their job easier." 
      The Business Center helps out teachers in more ways than one, providing them a complementary coffee service in addition to relieving the workload that causes teachers stress. Then again, it is just business as usual for the helping hands at the Business Center.
View Comments (1)